Club Logos
There are two unique logos for each club, one is a horizontal logo with the club name, the other incorporates the Zonta mission.
Zonta clubs are authorized to use the logo for the following:
Jewellery, shirts and other appropriate items as long as the logo is not changed. Club merchandise displaying  your Zonta club logo which is sold to the public must conform with these guidelines.
Zonta clubs and districts are authorized to use the emblem for the following:
Clubs may use the Zonta emblem, but not the Zonta International logo, on their signs and programs and other printed material when holding events. The words "Zonta International" used in the logo infers that these events have been approved by Zonta International. Clubs are not required to have their events approved, but the words Zonta International may not be used for the events to avoid the impression that they were approved. In such cases, a specific qualification indicating that this is project or program of the club/district must be indicated. For example,
"The Zonta District XX Art Auction"  or   "The Chicago Area Zonta Clubs Walkathon"
To download the image, click on the appropriate link, then right click the image and save.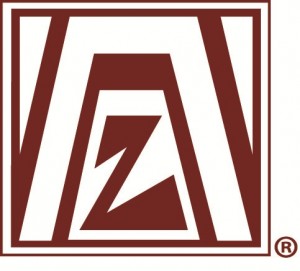 | | | |
| --- | --- | --- |
| Area 3 | | |
| Club | Logo | Logo with Mission |
| Lockport, NY | Lockport Logo | Lockport Logo with Mission |
| Niagara Falls, NY | Niagara Falls, NY Logo | Niagara Falls, NY Logo with Mission |
| Kenmore, NY | Kenmore Logo | Kenmore Logo with Mission |
| St. Catharines, ON | St. Catharines Logo | St. Catharines Logo with Mission |
| Tonawandas, NY | Tonawandas Logo | Tonawandas Logo with Mission |
| Grand Island, NY | Grand Island Logo | Grand Island Logo with Mission |
| Niagara Falls, ON | Niagara Falls, ON Logo | Niagara Falls, ON Logo with Mission |
| Fort Erie, ON | Fort Erie Logo | Fort Erie Logo with Mission |
| | | |
| --- | --- | --- |
| Area 5 | | |
| Club | Logo | Logo with Mission |
| Jamestown, NY | Jamestown Logo | Jamestown Logo with Mission |
| Warren, PA | Warren Logo | Warren Logo with Mission |
| Olean, NY | Olean Logo | Olean Logo with Mission |
| Bradford, PA | Bradford Logo | Bradford Logo with Mission |
| Corry, PA | Corry Logo | Corry Logo with Mission |
| Erie, PA | Erie Logo | Erie Logo with Mission |