Key Dates of Interest at Zonta International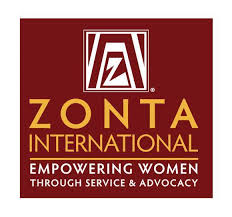 November 25 – 
December 10th, 2021
Zonta Says NO during the 16 Days of Activism Against Gender Violence
During the 16 Days of Activism against Gender-Based Violence, all Zonta clubs and districts are encouraged to take part in the Zonta Says NO to Violence Against Women campaign and to take local, national and international actions to influence the making and implementation of laws, as well as changing gender-based attitudes and behaviors to end violence against women.
November
 10th, 2021 @ 10 AM EST
ZONTA ADVOCACY SERIES: GENDER-BASED VIOLENCE AND CYBERBULLYING
Since the onset of COVID-19, women and girls are using the internet more than ever to stay connected, but they are also increasingly the targets of online violence. Online harassment can include online bullying, trolling, cyber stalking, defamation and hate speech, public shaming and more. It exists within a context similar to what women and girls experience in real life, and it is just as destructive as offline violence.
Join Zonta International and guests for a conversation about gender-based violence online and learn what you can do to protect women and girls.
November 25, 2021
INTERNATIONAL DAY FOR THE ELIMINATION OF VIOLENCE AGAINST WOMEN
Women's rights activists have observed 25 November as a day against gender-based violence since 1981. This date was selected to honor the Mirabal sisters, three political activists from the Dominican Republic who were brutally murdered in 1960 by order of the country's ruler, Rafael Trujillo.
November 30, 2021
ZONTA SAYS NO TO VIOLENCE AGAINST WOMEN SUMMIT
This Giving Tuesday, Zonta International is hosting a one-day online summit to share how as a society we can come together and say NO to violence against women and girls.  Join us to hear live guest speakers, participate in interactive workshops and leave with life-changing actions you can take.
November 18, 2021 – Remarkable Women, Powerful Stories

Next Speaker: V. Renee Helen Cutting
V. Renée Cutting serves as Chief Philanthropy Officer for UNICEF USA where she is responsible for creating and implementing a cohesive, collaborative, and unified fundraising program, supporting the world's most vulnerable children. Renée comes to UNICEF USA from the NAACP Legal Defense and Educational Fund, Inc. (LDF) where she held the position of Chief Development Officer. There, she led the transformation of LDF's national philanthropic program, by launching its first comprehensive campaign, and helping to raise LDF's brand through high profile partnerships and celebrity events.
Renée has over 20 years of experience formulating successful development strategies, and securing principal gifts from individuals, corporations and foundations. Prior to LDF, Renée held leadership roles as Chief Development Officer of Horizons National, Director of Development at Mount Sinai, Director of Development of the Ralph Lauren Center for Cancer Care and Prevention, and Director of Major Gifts at The Society of Memorial Sloan-Kettering Cancer Center.
Prior to embarking on a career in development, Renée was an English Instructor at Phillips Exeter and a Harvard University Administrative Fellow at the Division of Public Health Practice. A native of Barbados, Renée holds a Master's degree in Education from Harvard University and a Bachelor of Arts degree in English and American Literature from New York University.
November 25 – December 10th
Participate in your club and communities actions to end gender violence.