Key Dates of Interest at Zonta International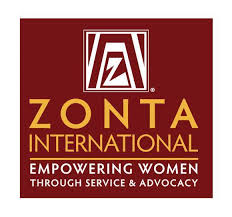 June 19, 2021 — International Day For The Elimination Of Sexual Violence In Conflict
The resolution was adopted by the UN General Assembly on June 19, 2015. The date marks the Security Council resolution 1820 (2008), where sexual violence as a tactic of war was condemned.
June 22, 2021 – Remarkable Women, Powerful Stories

Next Speaker: Holly Ransom
"It's questions that give credibility to their answers, not the other way around."
Holly is a globally renowned content curator, powerful speaker and master questioner with belief that if you walk past it, you tell the world it's okay. Having interviewed the likes of Barack Obama, Richard Branson, Billie Jean-King and Condoleezza Rice, Holly fights complexity with curiosity, apathy with empowerment and fear with fact. Soon to release her book The Leading Edge, Holly helps people harness their own potential to lead by asking better questions, thinking beyond biased answers and building collective momentum for change.
As the world emerges from COVID19, Holly believes a groundswell of brave leaders must step forward to shape the new world. She makes the case that the way we teach leadership has not changed for decades. In The Leading Edge, Holly brings the real-world leadership lessons of so many diverse thinkers and pioneers she's met to the fore. Fortunately, when we shift our field of view there are points of light everywhere to inspire us. Leaders who are diverse. Leaders who are listening. Leaders who are big-hearted and sharp-witted. Leadership is within every single one of us, we just need to know how to activate it.
Holly was identified early as a dynamic thought leader, asked to Co-Chair the G20 Youth Summit in 2014, the United Nations Coalition of Young Women Entrepreneurs in 2016, and becoming the youngest Director to be appointed to an Australian Football Club. Named one of Australia's 100 Most Influential Women by the Australian Financial Review, Holly has delivered a Peace Charter to the Dalai Lama and was Sir Richard Branson's nominee for Wired Magazine's 'Smart List' of Future Game Changers to watch in 2017. Holly's podcast 'Coffee Pods' was named in the top ten business podcasts to listen to by the Sydney Morning Herald in 2018, and Holly has been recognized as a LinkedIn Influencer and a credible content producer by the Australian Institute of Company Directors.
Herself an accomplished company director, Holly has compressed a power-packed career into a decade, spanning corporate, non-profit and public sectors. As founder and CEO of consulting firm Emergent, Holly has led real-world results with clients such as P&G, Microsoft, Virgin, Cisco and KPMG. Holly's track record demonstrates success in developing strategic policy frameworks that balance economic and commercial interests with social and ethical ramifications.
As a Harvard Kennedy School Class of '21 fellow, and a recipient of the prestigious Anne Wexler Public Policy Scholarship, Holly has long held a passion for social and economic inclusion that today sees her specializing in collaborative policy design. Holly's driving ambition is to connect people to the decisions that affect their lives.
Holly is a 2010 Zonta International Jane M. Klausman Women in Business District Scholar.

June 25-27, 2021 -- North American Inter-Districtitle Goes Here
Hotel Cincinnati Netherland Plaza – Cincinnati, Ohio, Engage with fellow Zonta members from across North America. The theme of this year's meeting is "Challenges and Opportunities for Zonta's Second Century." Click here for more information and to register.
Saturday, June 19, 2021 — Women's History Network Supports the International Day for the Elimination of Sexual Violence in Conflict
An online seminar exploring issues around Sexual Violence in Conflict. Registration is free but must be done in advance via Register Here
2020 Past Event
June 19, 2020 (10 a.m. to 11:30 a.m. EST) to mark the sixth annual International Day for the Elimination of Sexual Violence in Conflict.
Co-hosted by the Office of the SRSG on Sexual Violence in Conflict, the Office of the SRSG for Children and Armed Conflict, and the Permanent Mission of Argentina to the United Nations, the purpose of this event is to outline a number of implications and consequences related to the effects of COVID-19 on the lives of the survivors, as well as on the delivery of the CRSV mandate and the work of the UN system as a whole. Watch live on UN WebTV. Download the programme
Theme Voting Women of the Vote Refusing to be silenced:
The time is always right to do what is right — Martin Luther King
There is power in one person, and even more power as we combine our resources and support each other. So who can we join with?

LWV, AAUW, US Womens Caucus. This month your club could reach out to learn about what they stand for, and share what Zonta envisions.

 

Have a member of a different organization as your meeting speaker.

Explore how you might work together on a project, maybe getting out the vote.
Refuse to be silenced/ Be inspiring. That is advocacy.

As we speak up and speak out, we inspire others to consider a different point of view, to take chances so that change can occur. Show the non-partisan power point developed by the Zonta USA Caucus.

 

Discuss how you can speak out in a non-partisan way; how you can challenge others if they are partisan. What is easy for you to do?

 

What topics challenge you?
Develop a project to work on getting the ERA ratified in the USA.

Make a donation to the Billboard project working on elimination child marriage in the US.
Watch the movie: The Story of Pauli Murray
Read: Caste by Isabelle Wilkerson or Refusing to be Silenced by the National Womens History Alliance