Key Dates of Interest at Zonta International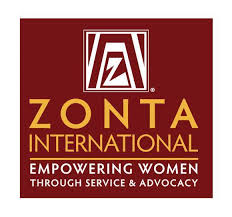 September 8, 2021 – International Literacy Day
Established by UNESCO in 1967, this day endeavours to close the literacy gap and the focus of 2021 is on "Narrowing the Digital Divide", in the aftermath of COVID-19. As part of the Sustainable Development Goal 4, UNESCO works to ensure that all people, especially girls and women have access to improved literacy. Check out
for webinars on this issue.
September 21, 2021 – International Day of Peace
while the main focus of this day is on non-violence and cease-fire, the theme this year is specific to standing up to hate online and offline, as well as spreading compassion, kindness and hope. Check out these suggestions from Peace Day Philly for actions that you can take.
September 29, 2021 – Remarkable Women, Powerful Stories: Aviaja Lyberth Hauptmann
You can register for this event online at Zonta International
September 29, 2021 – Remarkable Women, Powerful Stories

Next Speaker: Aviaja Lyberth Hauptmann
Aviaja L. Hauptmann, Ph.D., is a microbiologist and public debater from Greenland. After finishing her Ph.D. in microbial metagenomics at the Technical University of Denmark in 2017 she returned to her birth-town in Nuuk, Greenland, to lead the research project on the Greenland Diet Revolution Project. Her research centers on the animal-sourced Indigenous diet of the Inuit.
For the past four years, her research focus has been the human and microbial culture of Inuit foods. Aviaja recently moved with her husband and two sons to Davis, California, where she holds a position as visiting postdoc at the University of California, Davis. During her stay, Aviaja is collaborating across disciplines including microbiology, Indigeneity and Feminist Science to explore the microbial potential and the importance of the Inuit fermentation culture.
Take Back the Night
Many of the clubs in both Canada and the United States participate in Take Back the Night events to raise funds to end violence against women, either as the host or in partnership with other local groups or as participants. You can find information about local events at Take Bank the Night Foundation