Brenda Graham, Chairperson
ZC of Kitchener-Waterloo
Committee: Judy Powers, ZC of Hamburg-Orchard Park; Ann Marie West, ZC of Batavia Genesee County; Jennifer Bliss, ZC of Warren
Projects, Resources & Inspiration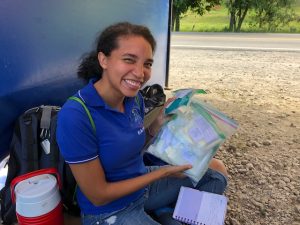 To ensure membership within Zonta International our District and D4 clubs must have a standing Service committee to comply with the mission of empowering women worldwide through service and advocacy.
Zonta Service
ZI also encourages clubs to develop new projects to refresh members' involvement and to offer a service unique to their own community.
Encouraging new collaboration with two like-minded organizations.
District 4 welcomes ideas for district projects. Projects are voted on by delegates at the District Conference and implemented the following biennium.
Click on arrows to display more service posts & club service projects

Zonta Club of Three Rivers Pittsburgh North
D4 Service Club of the Month
Chartered: 1980
Area 5 
Number of Members – 9
Contact: Judy Shannon, Club Presdient
The Zonta Club of Three Rivers Pittsburgh North has a long history of service to the Pittsburgh community.  As a small club, they have participated in joint projects with Zonta Clubs of Pittsburgh and Washington County.
On Dec 6, Club members went to the Garden Home Ministries-Sunflower House, a house for women that have been victims of human trafficking.  The Club donated gift cards and made personal holiday cards for each resident.  Toiletries were donated to the House.  This was done in conjunction with the Zonta Club of Pittsburgh.
In October they participated in Hearth's Fall Fest fundraiser. Hearth is a home for homeless women and children.  The Club donated 8 Bed-in-a Bags from their Wish List and snacks.  The Club has been coordinating service projects with Hearth for over 15 years.
Right now they are working on scheduling a birthing kit assembly day with the ZC of Washington County.

Club service projects are a vital aspect of a club resilience, membership in Zonta International and engaging new members.  District 4 has a history of achieving Zonta International Service Award Recognitions. Share your club projects with us and be inspired by what D4 clubs are doing.

More than 650 million girls and women alive today were married as children — before they were 18 years old.

Zonta International is passionate about providing life-changing opportunities for women and girls through international service. Zonta has improved women's health, provided better economic opportunities and prevented gender-based violence in 66 countries.