District 4
Z & Golden Z Clubs 
Lindsay Edwards, Chairperson
ZC of Niagara Falls, NY
Committee: Nancy Zilvytis, ZC of Hamilton 1;
Donna Monaco, ZC of Grand Island
Student Projects & Opportunities

Z  &  Golden Z Clubs Around the World
Z Clubs and Golden Z Clubs are organizations which provide opportunities for our youth to develop leadership skills, explore career alternatives, and improve international understanding through service projects and advocacy. The Z Clubs and Golden Z Clubs are our "Future Leaders Building a Better Future through Service and Advocacy".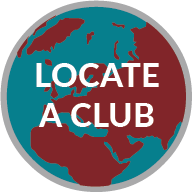 Z clubs are formed on secondary school campuses or in communities, and Golden Z clubs are formed on college and university campuses.

These awards are funded by District 4 to recognize and honor the service work of individual chartered Z and Golden Z Clubs, and individual members of those clubs for their outstanding leadership in the mission of Zonta.
Building leadership skills in future professionals