Every Member Every November
ZI District Challenge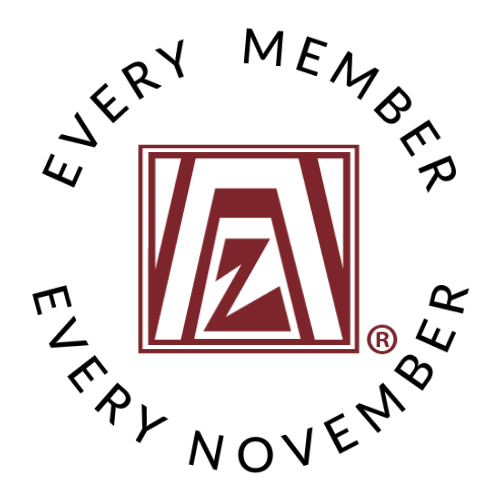 Donations will support the International Service Fund.
This fund supports programs that focus on girls' education, adolescent girls' health, preventing early marriage and eliminating other forms of violence against women and girls. More information can be found on the
2020-2022 ZI International Service projects
web page
.
Every Member Every November District Challenge
As we experience uncertainty in these unprecedented times, kindness unites us as a global community. Everyone has the power to make a positive difference in the lives of others by giving to those in need. Through the collective efforts of Zonta's members, we can make a measurable impact in the lives of women and girls across the world.
Typically, donations collected at the Zonta International Convention build a solid foundation toward meeting our fundraising goals. Unfortunately, we lost this opportunity because the 2020 Convention was canceled due to COVID-19.
The Every Member Every November District Challenge was created to build up this base while also allowing for some friendly inter-district competition. We encourage each member to make a personal gift through their district's team, or the individual member team, page in support of Zonta's international service projects. With each gift, our district has the opportunity to be promoted within the Zonta Community.
Challenge One: 1 - 8 November
First eight districts that get 101 donations Prize: Featured on the "My Zonta" page; will also receive Zonta birthday badge on GoFundMe page
Challenge Two: 10-20 November
District that has the most active members make their first-ever personal donation to the Foundation during the challenge period Prize: Special social media mention; Puzzle badge on GoFundMe page.
Final Bonus Challenge: 1 December (Giving Tuesday)
A district that raises the most on that day Prize: Special video message from International President to be sent to the governor and foundation ambassador to be shared with district and posted on Zonta's YouTube; will also receive a Giving Tuesday badge on GoFundMe page.