Founded in 1927
Twenty members
Contact for more information: 
President, Faria Latif
Service Chair, Lois Spencer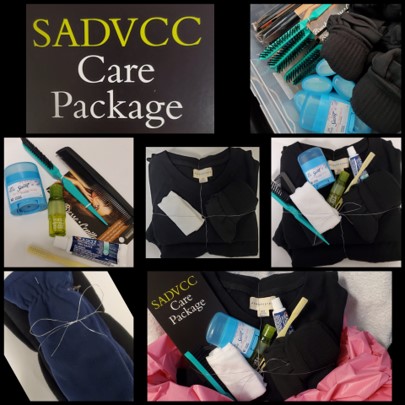 WOMEN'S COLLEGE HOSPITAL SEXUAL ASSAULT CENTRE (SADVCC AT WCH)
A COVID PROJECT (which could be a modification of the origination)
Due to the unprecedented circumstances of Covid 19, The Club agreed to make a donation to the Women's College Hospital (WCH) Sexual Assault and Domestic Abuse Care Centre (ASDAVCC) totaling the contribution to $1000. The Club had a large number of entries in their car rally this year and the club voted to donate the excess entry fee money to the Sexual Assault Centre to purchase track suits for the women who has to surrender their clothing following an assault. Four previous Club members and attendees of Dicken's dinner have donated their own Christmas present funds to Zonta in the amount of $480. Representatives from the Women's College Sexual Assault Centre attended the April Club meeting via zoom to talk about their services. Leigh Naturkach, Elaine Gulbourne, Janelle Noel and Sukhpreet Kainth from (WCH) attended Club meeting and did a wonderful presentation. Marion Reeves – Area 2 Director, Lori Robinson – District 4 Communication and Kathleen Douglas from Zonta International were also in attendance at this meeting.

On behalf of Zonta Toronto, Lois Spencer and Nita McCown presented a cheque for $5500 to Katie Didick of Times Change. To date, the Club has donated over $20,000 which has been used to upgrade their computer teaching modules and equipment.  We also donated hand knit scarves and hats along with other clothing items. Katie is also attended Club's June Business meeting to present to the Club members about their service and the work that has been done with the donations and contributions from Zonta. Lois also coordinated clothing donations to Times Change brought by Syeda, Tania, and Marie and also generous contributions collected from neighbors and friends or Club members.