Books 'n Beverages
Read, Lead & Succeed
What's on the D4 Bookshelf?
Find Your Inner Red Shoes:
Step into your own style of success
March 22, 2021
Registration begins on Mar 5th.
Bring a beverage and book to the meeting and have an enlightening discussion about the book of choice.  How it relates to us, Zonta and the world around us.  This is an open forum for all members of District 4 & their friends whether you completed the book or not.
Books 'n Beverages
Monday, March 22, 2021
7:00 – 8:00 PM
Find Your Inner Red Shoes
Step into your own style of success
by Mariela Dabbah
Find Your Inner Red Shoes, bestselling author, motivational speaker, and founder of the Red Shoe Movement, Mariela Dabbah teaches us that personal and professional success is a journey and not a destination point. In fact, it's only by discovering ourselves and what gives us the greatest satisfaction that we can define what success means for each one of us. Based on Dabbah's own life and thorough research, as well as the careers of dozens of other successful women, this book will help you fulfill your goals whatever you decide those to be.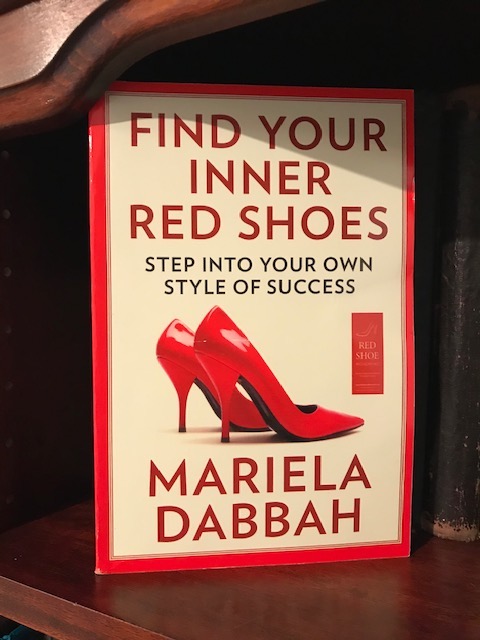 Chapter by chapter you'll identify your strengths as well as the areas in which you might need to make adjustments to advance in the professional world. Dabbah will also show you how to break free from any childhood fears or family pressures that may be holding you back. Only when you recognize who you are can you then tap into your passion and personal style and triumph in today's competitive global market.
So go ahead, slip on those red heels (or flats!), and empower yourself, and other women, by joining the Red Shoe Movement. Only you can walk in your shoes down that shiny path toward success and this book is the perfect companion.


During this time of social distancing, it was nice to meet with ladies online in a relaxed setting and discuss books.
The women were nice and everyone shared their opinion of the book. I look forward to the next one!
Etiquette
It is ok to disagree with a member as long as it's done respectfully.
Inappropriate behaviour and/or language will not be tolerated.
Please respect the authority of the moderator.
Keep on topic.
Group will start and end on time.
When you speak, please state your name.
Contact D4 Membership for book suggestions or questions.