Every Member Every November
ZI District Challenge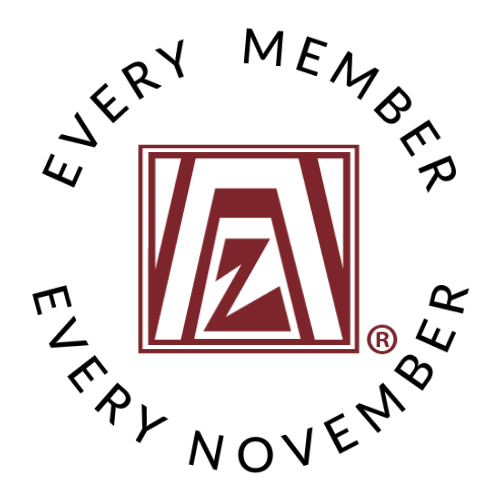 Every Member Every November
The Zonta Foundation for Women is currently running its Every Member, Every November campaign.
Please consider a personal or club donation to support the following initiatives:
Delivering Survivor-Centered Response to Gender-Based Violence Survivors in Papua New Guinea and Timor-Leste
Adolescent Girls' Health and Protection in Peru
Let Us Learn Madagascar
Ending Child Marriage
The campaign will run from Monday November 1st to and including Wed Dec 1st. This year it will be honouring and celebrating the Zonta Says No, 10 year anniversary with an event on Nov 30th.
Kary Grant- Foundation Ambassador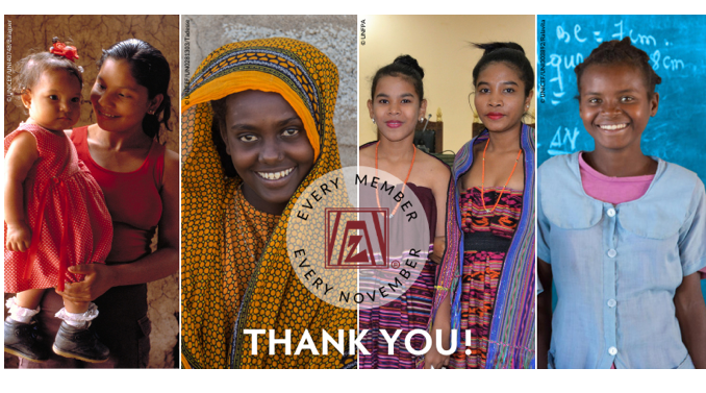 Everyone has the power to make a positive difference in the lives of others by giving to those in need. Through the collective efforts of Zonta's members, we can make a measurable impact in the lives of women and girls across the world.
Zonta Says NO to Violence Against Women Summit
Tuesday, 30 November CST
Cost: US$10
This Giving Tuesday, Zonta International is hosting a one-day online summit to share how as a society we can come together and say NO to violence against women and girls.
Join us to hear live guest speakers, participate in interactive workshops and leave with life-changing actions you can take.  Together, we can make the world safer for women and girls now and in future generations.
Admission is US$10 per person, with all proceeds going to the Zonta Foundation for Women International Service Fund to support global initiatives to address gender-based violence.
Members who participate will have this donation count toward their Every Member Every November Zonta Foundation for Women giving total.


"I believe as an individual my donation to the Zonta Foundation for Women does make a positive difference in the lives of women and children. By giving to Every Member Every November I can help to provide opportunities on a global level through the International Service Fund. "
Governor Janice
"ENEM is a great opportunity to support our Zonta Foundation for Women. I missed making my annual donation at our Area Workshop; now that ZI has created a challenge among districts, there is additional incentive to donate and help District 4."
Lt. Governor Sheena
One reason being a Zonta member appeals to me so much is the support our members give to both local and global service projects. Unfortunately, COVID has impacted our fundraising though the needs remain. My donation to the Zonta Foundation for Women Every Member campaign is to continue to support our Zonta International service projects. This donation is in place of the donations I would have made at our District 4 workshop and Zonta International convention that were both cancelled this year due to COVID.
Marnie Piggot, D4 Foundation Committee
I donate because I like that the funds will be used immediately but the impact could last for a generation.
Kary Grant, D4 Foundation Ambassador
Let's hear why you support our Foundation!