Reporting from the Command Centre

Governor Janice
November Update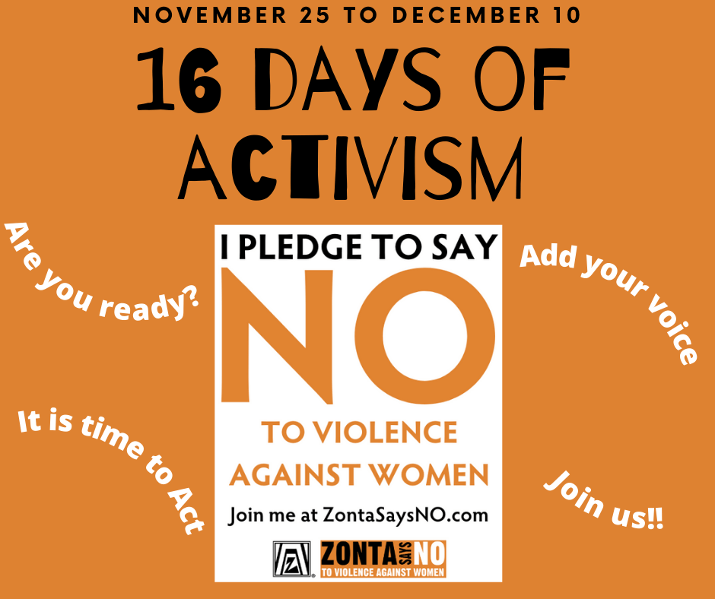 District 4 Members,
Are you ready for the 16 Days of Activism? Join District 4 members as we meet at Niagara Falls on November 24 to begin the 16 Days of Activism/Zonta Says NO. Come decked out in all your orange.
I encourage you to join me in attending the one-day virtual Zonta Says NO Summit on Tuesday 30 November. All proceeds will go to the Zonta Foundation for Women International Service Fund. Learn more and register at https://zontasaysno.com/online-summit/.

Please join me and take the Zonta Says NO pledge at https://zontasaysno.com/say-no-to-violence-against-women/ and invite your fellow Zontians and other like-minded individuals to do the same. Everyone who takes the pledge will receive an image and video you can download and share via your social media networks.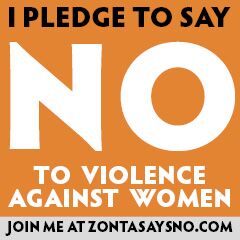 Let's see how many District 4 names we can add and demonstrate to others how committed our global community is to ending violence against women and girls.
Further information on these events is in this addition of the E News.
Janice
Save the Date for D4 Area Workshop
Area 1/2 April 30, 2022 hosted by ZC Brampton-Caledon
Area 3/4 March 26, 2022 hosted by ZC Grand Island
Area 5/6 April 2, 2022 hosted by ZC Olean