We thought we would gather some holiday projects from this year or past years from a few of our clubs, to share the impact we have on our communities! Thank you to every member of D4 for the positive affect you have on your communities. We know COVID has put a damper on many club activities, but we were happy to share what you've done in the past and what projects some clubs were still able to do this year.
Happy Holidays from Your D4 Service Committee
– Judy Powers, Ann Marie West, Jennifer Bliss, Faria Latif and Brenda Graham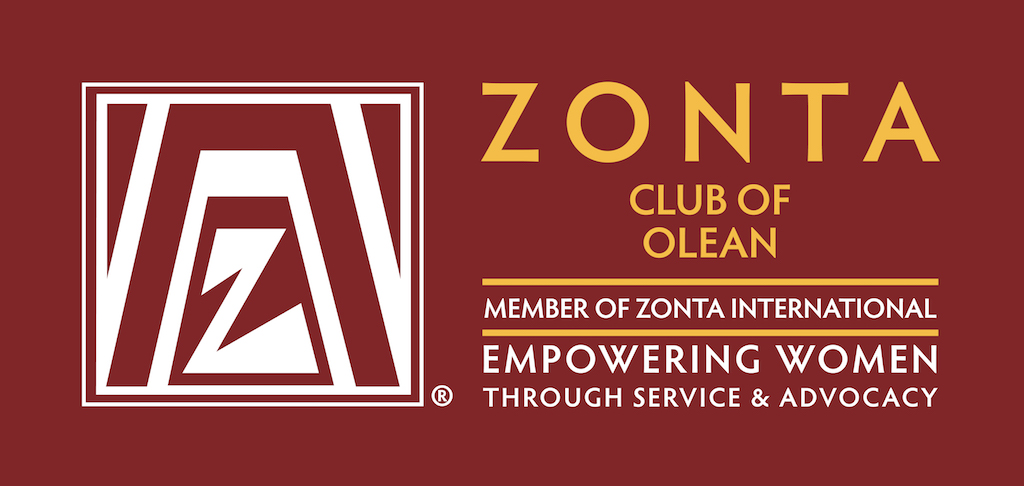 ZC of Olean
The Olean Club had a HUGE success with their Virtual Holiday Raffle where over 80 prizes were awarded.  Tickets were purchased, funds were raised, and fun was HAD!  Members of the Olean Club prepared and donated 100 Blessing Bags to the Olean Food Pantry.  These Blessing Bags contained items such as personal care items, make-up, hair products, and warm hats, socks, and shawls for women in the area.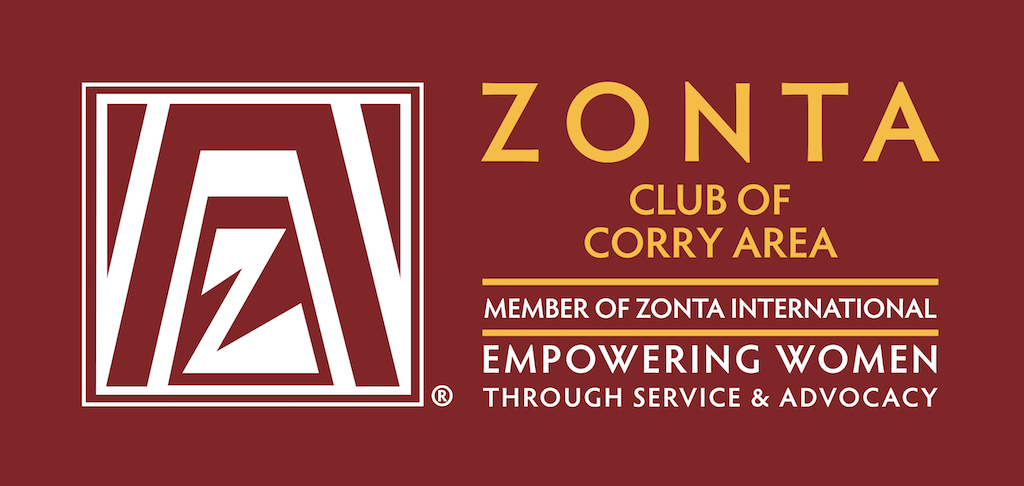 ZC of Corry
The Corry Club members collected items and assembled Gift Bags for individuals thru "Safe Journey" in Union City which is a place for abuse victims to find support.  They also gave monetary donations at Thanksgiving and Christmas time to "Safe Journey".

ZC of Jamestown
The Jamestown Club collected donations for children at the Boys & Girls Club.  They also collected donations for women at Anew Center which is a local home for women and their children escaping abusive situations.  As a club, they rang bells for the Salvation Army Kettle Campaign.  And at their annual Christmas Party, they collected gifts for the Chautauqua County Humane Society.

ZC of Stratford
In the past, the Stratford club has always supported the Basketeers, which collects baskets of home goods to help a woman who is leaving the shelter and moving on to second-stage housing. Often women have to leave behind all their belongings when escaping abuse, so this program helps them to start a new life, with kitchen wares or things for other areas of their new home. During COVID, the basketeers are not collecting items, but gift cards. At the dinner last week, members each brought a gift card to give to the basketeers for their program.

ZC of Warren
The Warren Club donated monies to the Salvation Army for their Back -To-School and Bundle Up Programs.  They recently had their Annual Christmas Party where they continued their tradition of collecting Mothers Gifts which are small gifts that are donated to The Salvation Army so that children can give gifts to their mothers.  On Thanksgiving Day many members posed for a photo at their local Turkey Trot to not only kick off 16 Days of Activism but some members stayed to walk or run the Turkey Trot with donations going towards the local "Explorers".  Over 2 dozen organizations and businesses also posed for Zonta Says No Photos that were posted on their Facebook Page.  The County Commissioners presented the club with a Proclamation, too.  Their on-going efforts to collect bras for Free the Girls continues as they begin the 4th consecutive year collecting.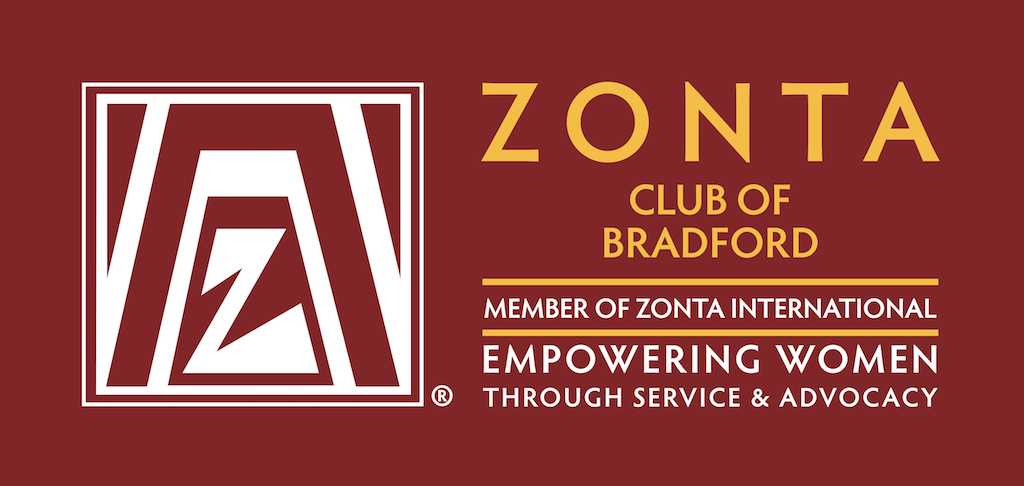 ZC of Bradford
The Bradford Club had a nice 16 Days of Activism push, with donations made to victims of abuse at the local Resource Center of the YMCA. They once again participated in their Annual Christmas Elf Fund Project and Gift Collection. Members enjoyed a Wreath Making Night in November. The Fundraising Committee highlighted their Poinsettia Fundraiser for the season. And members baked cookies and bagged lunches for Bradford's Annual United Way Lunch Fundraiser.

ZC of Kitchener-Waterloo
The KW club continued with their annual event of providing gift bags to each resident of the Noble House, a local group home. For most residents, this was their only Christmas gift. Members donated money or items, so that each person received a warm item to wear, socks, hats, toiletries and a group food item to share.

ZC of Owen Sound
The Owen Sound Club supports the Women's Shelter here in Owen Sound and this Christmas will be donating pajamas, nightgowns, hats, mitts and scarves for both women and children.    As well they are working on hygiene kits for both the Women's Shelter and Safe and Sound.

ZC of Guelph
In the past, Zonta members from Guelph wrapped presents for the Adopt A Family program of the Children's Foundation of Guelph and Wellington. They look forward to continuing this tradition, once volunteers are allowed to do this activity.

ZC of Woodstock
The Woodstock Club, with their work of empowering women, supports Ingamo Family Homes, a second-stage housing for victims of family violence. In addition to providing housing, the organization provides safety planning, support, children's programs, legal planning and counselling. At Christmas, the Zonta Club members donate gift cards to the mothers to buy something for themselves. They also sponsor a "Crock Pot Education Program to promote healthy eating.  The mothers that attend the classes receive a free crockpot at the end for her family.

ZC of Stratford
The Zonta Club of Niagara Falls, Canada supports the Bag of Courage program at Victim Services Niagara, which provides emergency supplies to women in dangerous situations and to those who have been trafficked. These supplies are delivered in a large individual tote bag and include items such as underwear, socks, casual clothes, pajamas, sweaters, hygiene products, as well as paper, writing utensils and a small purse or pouch for personal affairs.

ZC of Rochester
The Rochester Club for last
Christmas did their annual adopt a family from Friendship Nursery (founded by a Zontian many years ago).  Members were given the family's wish list and Alyce kept a spreadsheet of the items.  As members purchased things, they let Alyce know and an updated list was sent out periodically.  Members could also give $ and a member would shop or order items and have them delivered to the member's home.  Drop off was at 3 members' houses and then 2 of them delivered the gifts.  Members went above and beyond the wish list as they always do!!!!

ZC of Buffalo
The Buffalo Club supports Immaculata Home: A monetary donation is provided to women recently incarcerated and victims of abuse, to begin to put their lives together through group living in a 12 step program.  Hands-on support has been given in the past during the United Way Day of Caring, assistance with structural issues at the home (put in a shower and vanity), provided dinner out, furniture and linens, Christmas gifts and gift cards, and supported their fundraising efforts.