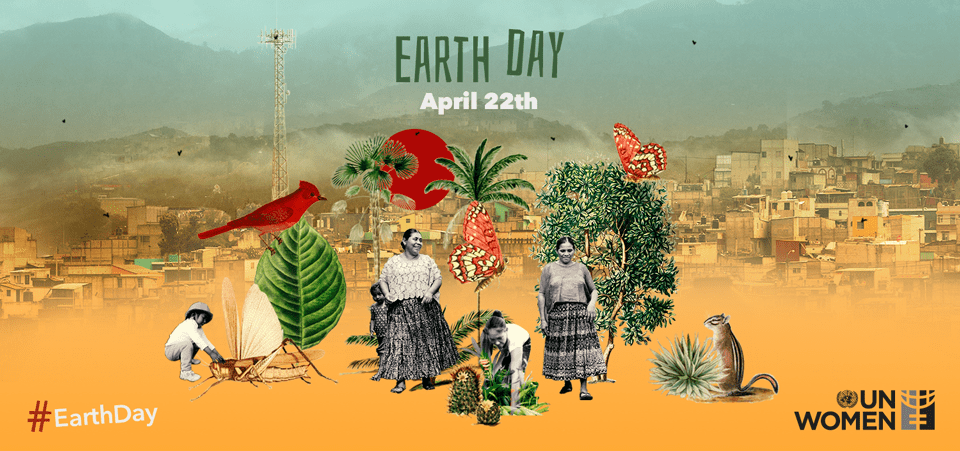 When Mother Earth sends us a message
Mother Earth is clearly urging a call to action. Nature is suffering. Oceans filling with plastic and turning more acidic. Extreme heat, wildfires and floods, as well as a record-breaking Atlantic hurricane season, have affected millions of people
Climate change, man-made changes to nature as well as crimes that disrupt biodiversity, such as deforestation, land-use change, intensified agriculture and livestock production or the growing illegal wildlife trade, can increase contact and the transmission of infectious diseases from animals to humans .
Ecosystems support all life on Earth. The healthier our ecosystems are, the healthier the planet – and its people. Restoring our damaged ecosystems will help to end poverty, combat climate change and prevent mass extinction.
Let's remind more than ever in this International Mother Earth Day that we need a shift to a more sustainable economy that works for both people and the planet. Let's promote harmony with nature and the Earth.
THINGS YOUR CLUB CAN DO FOR INTERNATIONAL MOTHER EARTH DAY
⇒ Plan a clean-up in a park or public area
⇒ Hold a yard clean-up day for some of your older members.
International Girls in ICT Day [ITU] –
23 APRIL
Fourth Thursday of April
https://www.itu.int/en/ITU-D/Digital-Inclusion/Women-and-Girls/Girls-in-ICT-Portal/Pages/Portal.aspx
On 22 April, UN Women is joining girls around the world to mark International Girls in ICT Day, drawing attention to the critical need for more girls and women in the ICT sector.
With technology playing a role in all kinds of careers, from art and history to law, primary teaching and graphic design, learning tech skills at a young age will set girls up for economic independence. And, the ICT sector needs more girls and women.
The jobs of the future will be driven by technology and innovation—65 per cent of children entering primary school today will have jobs that do not yet exist.
Girls want to learn, they are stepping up to the plate to learn tech skills, and empowering others to join.
THINGS YOUR CLUB CAN DO
⇒ Organize a girls in ICT day for students
⇒ Invite speakers who are working in the field to speak at your club.
⇒ Start a Women in Technology Award for your club.