The following poster and partial press release will be issued on Monday, November 9th.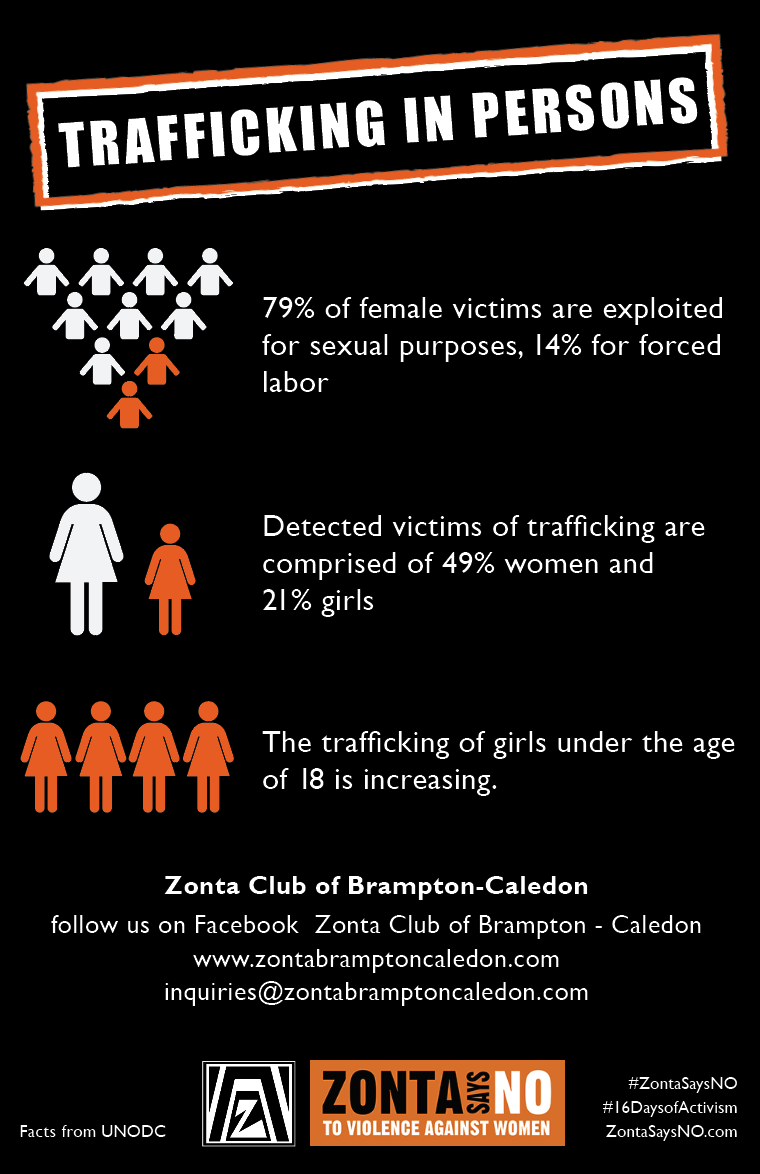 Club members will use social media to regularly encourage changes to gender-based attitudes and behaviours in order to end violence against women. We will feature:
Community leaders' photographs taken with our Zonta Says No banner (Mayor Brown of Brampton, Mayor Thompson of Caledon and Peel Police  Chief Nishan Duraiappah)  Will be posted on social media.
Daily suggestions to help focus specific actions and raise awareness for all those who support the Zonta Says NO to Violence Against Women campaign.  ( from the D 4 and ZI Facebook pages daily )
Photos and videos of orange-illuminated municipal buildings which commence on November 25,  which we will share with iconic landmarks such as Toronto CN Tower, 3DToronto Sign and Toronto City Hall and other monuments and bridges aglow in Orange across Canada –  "Coast to Coast "  and throughout our District.
Information and pictures about how Zonta supports our local womens' shelters, anti-human trafficking, protective organizations, and educational programs
Additionally, in November, we will be partnering with Brampton Improvement Association (BIA) to blanket downtown Brampton with posters and information.
Is your club ready?  Please don't forget to share all your photos and ideas with communications [email protected]org.
Respectfully Submitted
Kathleen Douglass and Lori Robinson
Brampton-Caledon Advocacy Committee