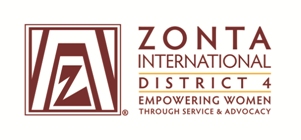 We Empower Women
ZONTA INTERNATIONAL IS A LEADING GLOBAL ORGANIZATION OF PROFESSIONALS EMPOWERING WOMEN WORLDWIDE THROUGH SERVICE AND ADVOCACY.
District 4 is a District of "Firsts"-first Club (Buffalo) in 1919 and first International Club (Toronto) in 1927.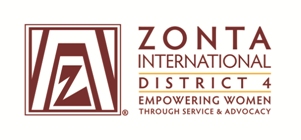 In this centennial biennium, we continue EMPOWERING WOMEN.  A Central idea that allows for honouring our past while … focusing our actions on our future.  In District 4 we wish to build bridges not only between our past and future but between clubs and districts.
Building for Our Future
District 4 Workshop 2020
Presentations Held Online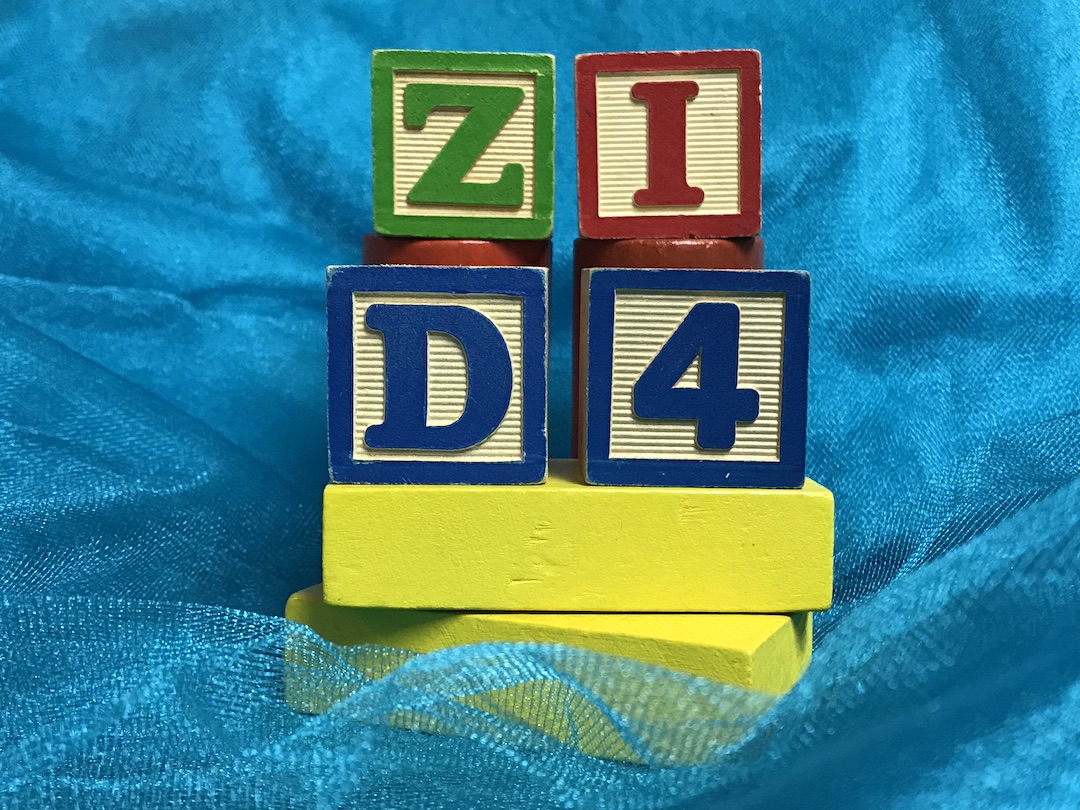 Saturday, June 20, 2020 – Online Learning Session 2
District 4 President's & Leadership Training
Lori Robinson, Immediate Past Governor & ZI Leadership Development Committee Member
Wednesday, July 22, 2020 – Online Learning Session 3
District 4 Treasurer's Training
Carol Spedding, D4 Finance Chair
Saturday, August 15, 2020 – Online Learning Session 4
District 4 Membership Development
Sheena Poole, Lt. Governor-Elect Incoming Membership Chair
Celebrate Zonta & D4 Online!
July 4 – 8, 2020 Chicago, IL
Call to Conference Sept. 2021
What
'
s Happening in your Area?
Consider Supporting
D4 & Club Events

Zonta Club to Hold Fundraiser to Support Women's Empowerment The Niagara Falls chapter will be holding "Thinking Caps & Crazy Hats," a festive evening of trivia, appetizers, a basket auction, music and dancing, at the Niagara Riverside Resort on Saturday, October...
read more
D4 Biennium
Centennial Activities
The D4 Travelling Flag Project

Zonta International District 4 Gov. Bonnie Clesse, left, and Zonta Club of Buffalo President Mary Vacanti display the District 4 Traveling Flag, at the club's business meeting on Feb. 19. (Photo by NKSK Photography)
The D4 Travelling Flag Project
The Flag will be travelling to all six D4 Areas and its 35 clubs over the Centennial biennium.  The flag was unveiled in Buffalo, NY on November 25, 2018, with the officially signing by Governor Bonnie Clesse & ZC of Buffalo President, Mary Vacanti on February 19, 2019.
The District 4 Centennial Travelling Flag begins the third leg of its journey. The flag will be in Area 2 for the months of July to September. The flag will make a special stop at the Canada-U.S.A border prior to the Centennial  Conference. This event will signify Zonta becoming and International organization with in chartering of the ZC of Toronto in 1927.
ZC of Toronto 
Zonta Club of Toronto dated 1928. Photo taken by Pringle & Booth Limited of Toronto.
ZC of Brampton-Caledon
July 30, 2019 International Day to End Trafficking. ZC of Brampton-Caledon participated in the largest media and advocacy awareness in Ontario together with Collaborators, supporters and survivors. This movement across the Province by Courage for Freedom and Business and Professional Women was a positive response to the crisis of human trafficking and sexual exploitation of minors. (Left to Right) Kathleen Douglass, Lori Robinson & Margaret Geare, President.

Zonta International Recognized by Prime Minister of Canada
Zonta International is recognized by the Canadian Government & Justine Trudeau, Prime Minister of Canada.
Zonta's 100th Anniversary is Recognized by the Primier of Ontario
Zonta International's 100th Anniversary is recognized by Doug Ford, Primier of Ontario.
ZC of eClub Canada 1
September 9, 2019. Zonta members stand with Mayor Crombie (2nd from left) and John Kovacs (2nd from right) holding the District 4 Centennial Flag.
ZC of Toronto
Members of the Zonta Club of Toronto say goodbye to the District 4 Centennial Flag as it makes its way to the 2019 District 4 Centennial Conference on September 26 in Buffalo, NY.  The flag will travel to Zonta clubs in Area 5.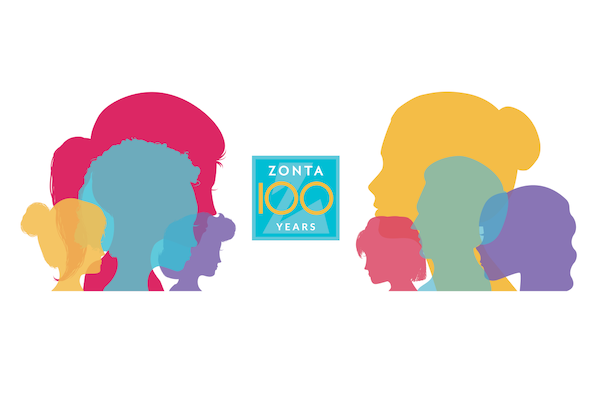 District 4 Grantees are:
ZC of Kitchener-Waterloo partnering with Sexual Assault Support Centre of Waterloo Region for the KW Zonta Poster Project.
ZC of Niagara Falls, NY partnering with Pinnacle Community Services for the Zonta Fresh Start Initiative for Passage House Project.
ZC of Rochester partnering with Resolve of Greater Rochester, Inc. for the Improving Safety and Empowering Intimate Partner Violence Survivors Project.
Almost 300 applications were received from 41 countries for the Centennial Anniversary Grant program, which was initiated to celebrate Zonta's 100th year of service to women and girls.
Congratulations to the Zonta clubs of Kitchener-Waterloo, Niagara Falls, NY & Rochester, as well to all clubs who submitted grant proposals!
Your Applause Please
amazing Women in D4
Congratulating Our Canadian Centennial Award Winner
Congratulating Our District 4 Centennial Award Winners
Three District 4 Centennial Award Winners are:
ZC of Kitchener-Waterloo, ZC of Niagara Falls and NY ZC of Rochester
Congratulating Our District 4 Centennial Award Winners
Areas 1, 2 & 3 Canadian Award Winner
Timea Nagy, Founder of Walk With Me Canada Victim Services, author & human trafficking survivor.
Timea was nominated by the Zonta Club of Kitchener-Waterloo.
Areas 3 & 4 American Award Winner
Mary Travers Murphy, Executive Director, Family Justice Center
The Zonta Clubs of Cheektowaga-Lancaster, Buffalo, and Hamburg-Orchard Parkall nominated Mary.
Areas 5 & 6 American Award Winner
Susan Evans, philanthropist, author & ovarian cancer survivor.
Sue was nominated by the Zonta Club of Bradford.
Meet Our 2019 District 4 & Zonta International YWPA Winner

Amal

Qayum
Amal's nomination was submitted by Niagara Falls, Canada and was selected as the District 4 Young Women in Public Affairs scholarship winner for 2019 in May.  In July, we received word that Amal was also a scholarship recipient from Zonta International.  Congratulations Amal!  

D4 Members Serving on
Zonta International committees

Kathleen Douglass, Leadership Development Chairman

Holly Anderson, Amelia Earhart Fellowship Committee Chairman

Lori Robinson, Leadership Development Committee
Zonta International & District 4
Mission & Vision
 Misson
Zonta International is a leading global organization of professionals empowering women worldwide through service and advocacy.
Vision
Zonta International envisions a world in which women's rights are recognized as human rights and every woman is able to achieve her full potential.
In such a world, women have access to all resources and are represented in decision making positions on an equal basis with men.
In such a world, no woman lives in fear of violence.
Various advocacy campaigns to bring awareness to ending gender violence.
Service projects such as assembly of birthing kits for women in developing countries.
Club celebrate and host special events to bring attention to women's issues and to raise funds for local and global initiatives.


Over 719 Members,
33 clubs,
15 Z Clubs &
1 Golden Z Club
Locally & Globally
Empowering Women
Service & Advocacy
Members in District 4 offer service and advocacy to both their local and international communities through a wide range of service projects and events.  Our members regularly support functions to acknowledge International Women's Day and Zonta Rose Day, on the 8th March, and United Nations International Day for the Elimination of violence against women, November 25th.