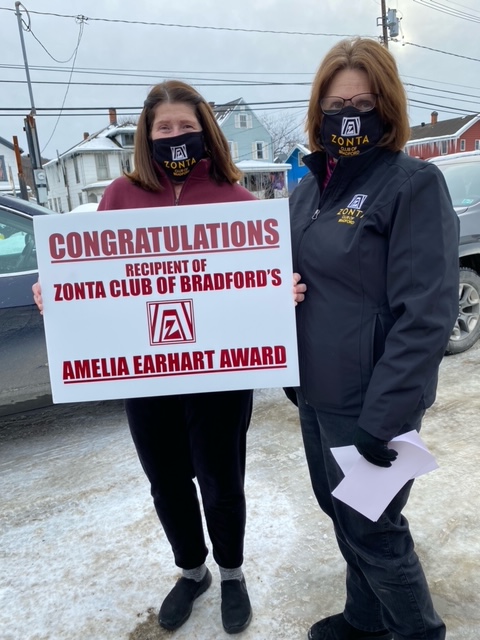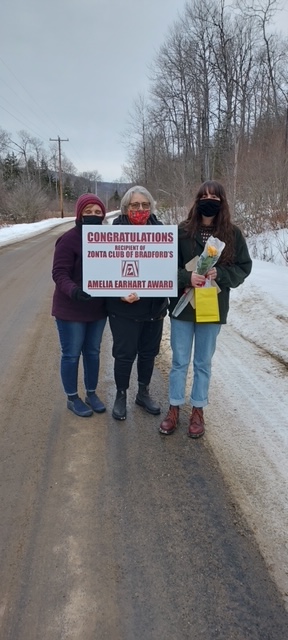 Recognizing young women exemplified by Zontian Amelia Earhart.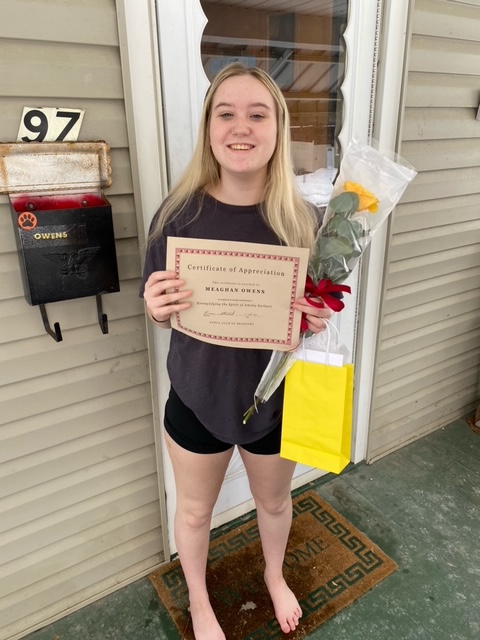 Every January the Zonta Club of Bradford recognizes a few girls who demonstrate the kind of grit and determination exemplified by fellow Zontain Amelia Earhart.
These young women are identified by the guidance counselors at Bradford High School who know firsthand the strengths these girls possess. Eighty six years ago Amelia Earhart set many aviation records including being the first person to fly over both the Atlantic and Pacific oceans. Her dedication to aviation science, determination to succeed in a male dominated field, and boundless courage are some of the reasons she is held in high esteem.
Bradford Zonta takes pride in honoring our recipients with a luncheon, gift, personal tribute and signature yellow rose. 
This year's festivities were conducted virtually but with the same respect and best wishes.