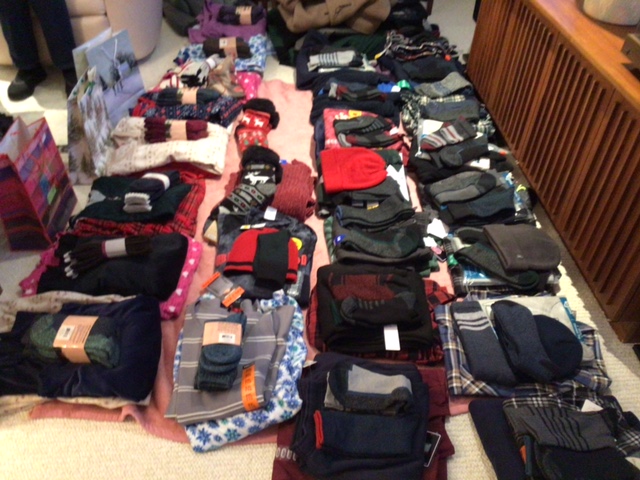 Zonta Club of Kitchener-Waterloo members donated items for Christmas bags for 25 residents of the Nobel House group home.

Charter member Sandy Travers organized the community project.
On behalf of the behavioral health and emergency departments at Olean General Hospital, we sincerely appreciate the recent donation provided by the Zonta Club of Olean. The organization donated essential clothing for women in need. Thank you, Zonta!!
read more
The Zonta Club of Niagara Falls, Canada supports the Bag of Courage program at Victim Services Niagara, which provides emergency supplies to women in dangerous situations and to those who have been trafficked. In this club service project, supplies are delivered in a...
read more