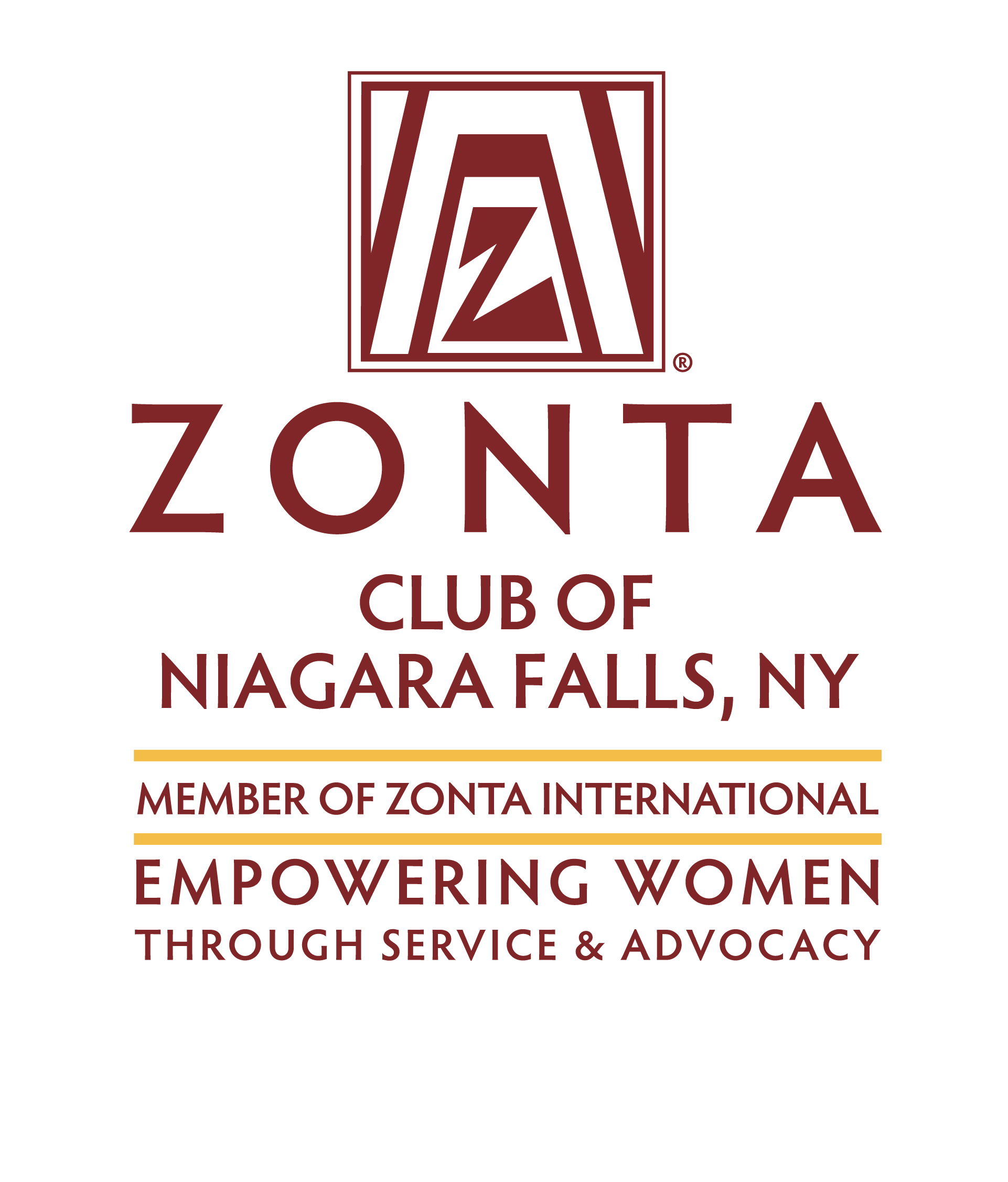 Zonta of Niagara Falls, New York has been busy serving its community this past year in many ways as well as being informed and or empowered by two dynamic speakers. Who says virtual meetings slow Zontians down?
October 10, 2021, former Zontian; now a blogger and public speaker, Claire Knowles presented an informative PowerPoint presentation on conflict resolution.
November 13th 2021, to celebrate Zonta's birthday we enjoyed Mary Brennan Taylor, an avid and knowledgeable collector of Women's suffrage Items including signed documents, art and numerous memorabilia The presentation titled" "It Takes Only One Woman-Alice Stokes Paul and The American Suffrage Movement" was highlighted by details of personal conversations and visits with this twentieth century suffrage leader. Mary is the Vice President of Niagara Frontiers YWCA
Niagara Falls, New York Zontians were committed to serving those area organizations that support the empowerment of women and children.  November 29th, our first activism act was the donation of 16 very complete beautiful hygiene bags to The Lighthouse Women's and Children's Center. Joann Lorenzo, Lighthouse administrator, ministers to women facing difficult times in their lives and find the bags to be a way showing they have worth, are cared about as well as a way to opening dialog for hope and positive change in their lives. Reporter Michelle Deluca photographed the assembly of the bags by President Josetta and Assistant Treasurer, Ann Marie Tucker. The photo appeared in the December 21 2021 edition of Niagara Falls Gazette
Continuing Activism and Advent "caring "December 8 2021 Zonta, Niagara Falls collected and delivered a van full of "Holiday Meal food bags; each with a 10.00 gift card to help recipients complete their meals to: "Heart, Love and Soul", a local food pantry.
December 10, 2021, U.N. Human Rights Day, marked the last day of Activism. Niagara Falls High Schools Z club members were able to make and distribute 100 orange ribbon pins and garner school participation, increase awareness of gender violence by wearing orange that day  Photos are pending parental permission.  
Submitted By Josetta Chatmon, President Niagara Falls New York Zonta Club