Thank you all for your past support of our Candle Light Vigil! We wanted to update you on what we'll be doing this year. In light of current COVID restrictions for private, unstaffed, indoor events in Ontario and the PCR test restrictions for American visitors (meaning it is very difficult for our American Zonta sisters to attend), we have decided to again not hold our indoor event, with hopes that in 2022 we can kick off the 16 Days of Activism as we did before COVID hit, with speakers, entertainment, refreshments and camaraderie!
This year, on Wednesday, November 24th the falls will turn orange at 10:00 pm and Zonta members will hold our candles for a moment of silence at that time. If you're interested in seeing the falls and holding a candle as well, we'll meet outside in front of the Table Rock Centre in Niagara Falls at 9:50 pm.  If you are interested in joining the moment of silence please RSVP to [email protected]
We are very disappointed that the event is again not able to be held as desired, but with hopes that in 2022, we will cherish the gathering that much more.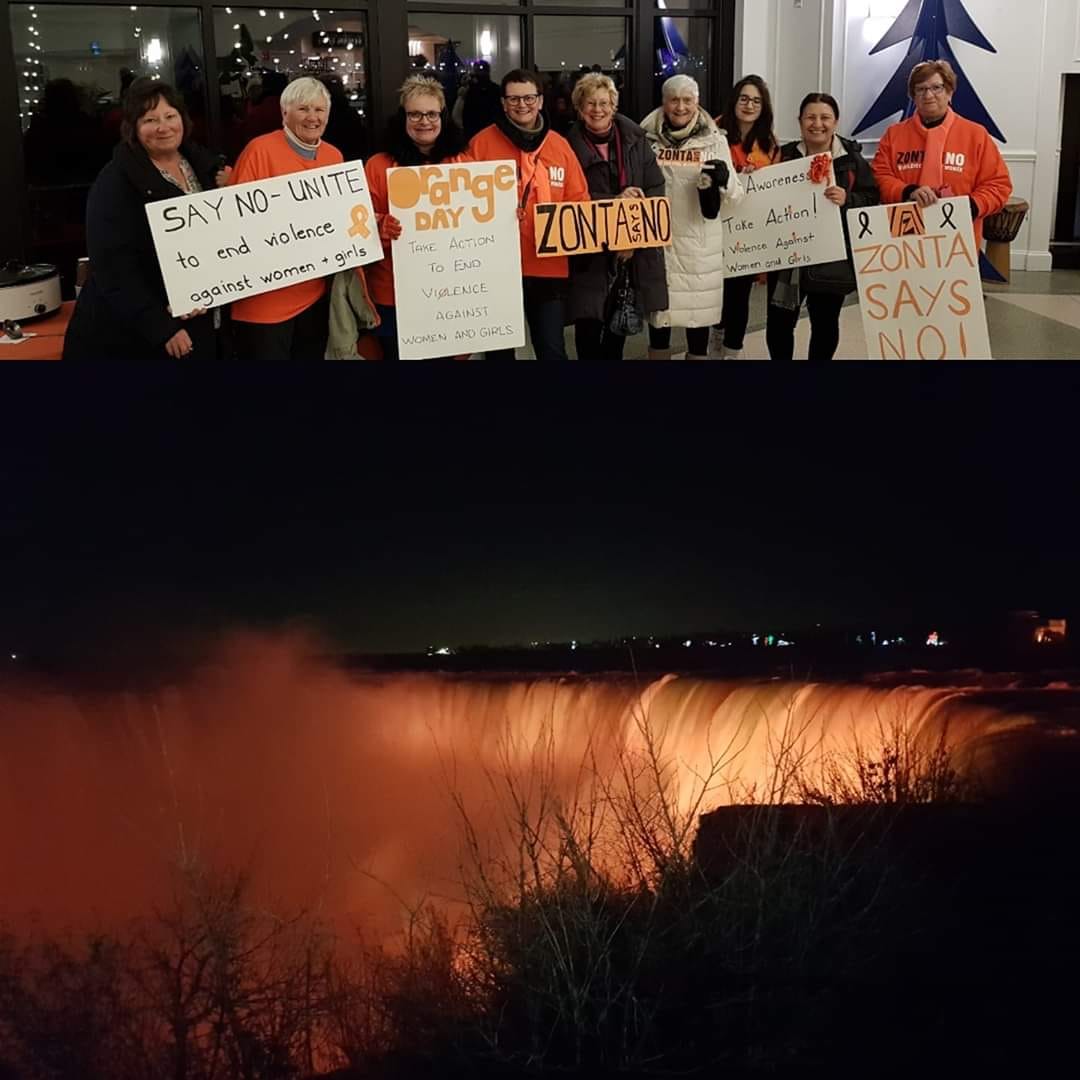 Zonta Club of Niagara Falls, ON Nov. 24, 2019