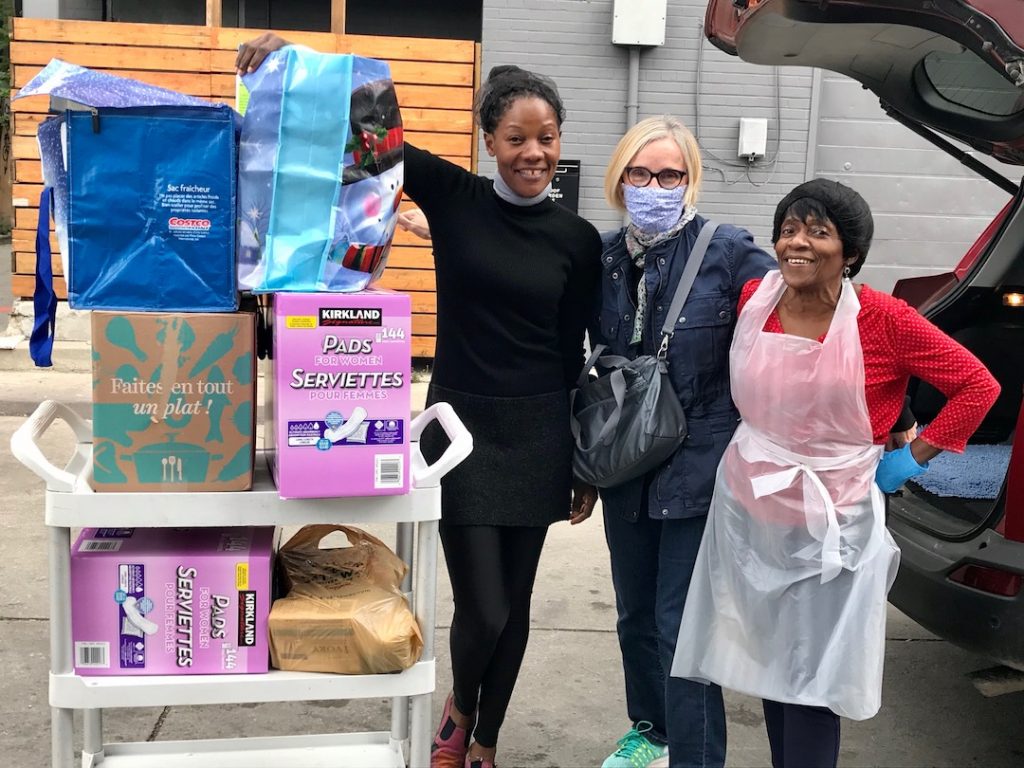 Marie Boutlier with Sistering Staff.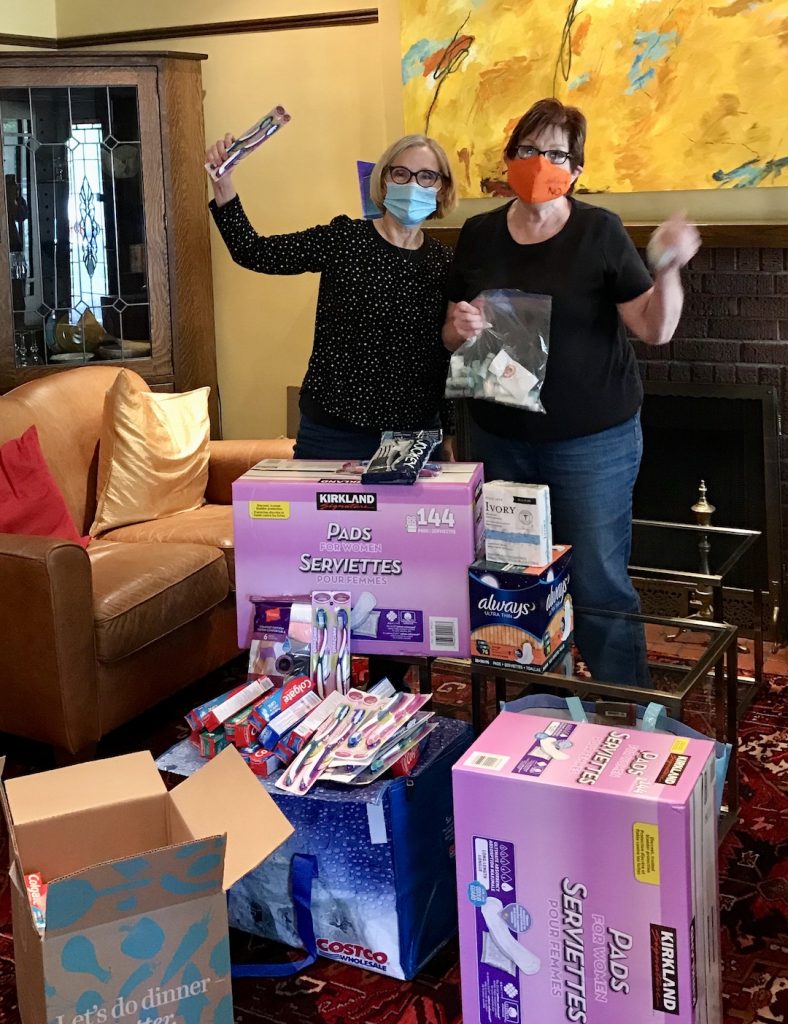 Marie Boutlier and Nita McCown from the Zonta Club of Toronto.
In September 2020, the Zonta Club of Toronto collected and delivered almost $500 in feminine hygiene products to Sistering A Woman's Place in the heart of Toronto
Sistering is a low-barrier multi-service agency that supports women and trans people from across Toronto who experience first-hand the impact of marginalization and poverty. They may be homeless, at risk of becoming homeless, street involved ranging in age from 16 to 80 plus years old.
Sistering is a 24/7 drop-in facility providing three hot meals, plus soup and sandwiches overnight. They have showers and laundry facilities. Their staff provides crisis intervention, harm reduction support, clothing and personal care products
From April 1, 2019, to March 31, 2020, sistering had 140, 521 participant visits to their shelter. They serviced 156,480 meals. the need for their services had increased greatly during the COVID outbreak.
Special thank you to Anita Capella, Daria Danko, Beth Patterson and Christine McCown, special friends of Zonta, for their support of this project.