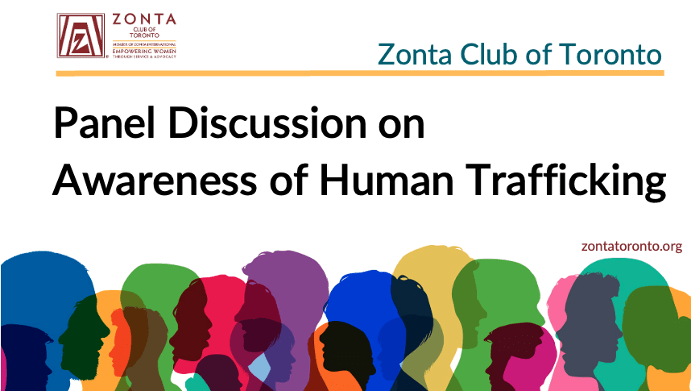 Summary
Our goal is to amplify the voices of those speaking about this issue to create awareness and promote action against Human Trafficking.
Details
Human Trafficking is big business. It earns global profits of about $150 billion a year for traffickers. Most victims of trafficking are trafficked within their own country's borders.
The Government of Canada has named February 22nd as Human Trafficking Awareness Day in Canada.
Join us for a panel discussion with community members who are working to end the sale of human beings in our cities. Our four panelists will talk about the common misperceptions, what are the warning signs and what their organizations are doing to protect against trafficking.
Panelists
Shalini Konanur: Executive Director at the South Asian Legal Clinic
Tashin Rodoshi: Community Engagement Coordinator, Aura Freedom
Julie Neubauer: Program Manager of anti-trafficking services at Covenant House
David Garzan: Team Lead, Community Engagement at White Ribbon
Hosted by Zonta Club of Toronto