Congratulations, Madison Buchholz & ZC of Niagara Falls, NY!
The District 4 Awards Committee is very pleased to announce that Madison Buchholz, submitted by the Zonta club of Niagara Falls, NY, has been selected as the District 4 Jane M. Klausman Women in Business scholarship winner for 2020.  Madison will receive $2,000 from Zonta International as the District 4 recipient. The District 4 Awards Committee received 5 applications from the clubs in District 4. The candidates were all exceptional young women.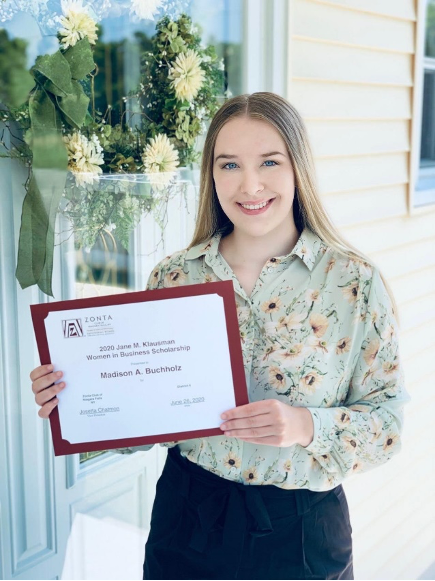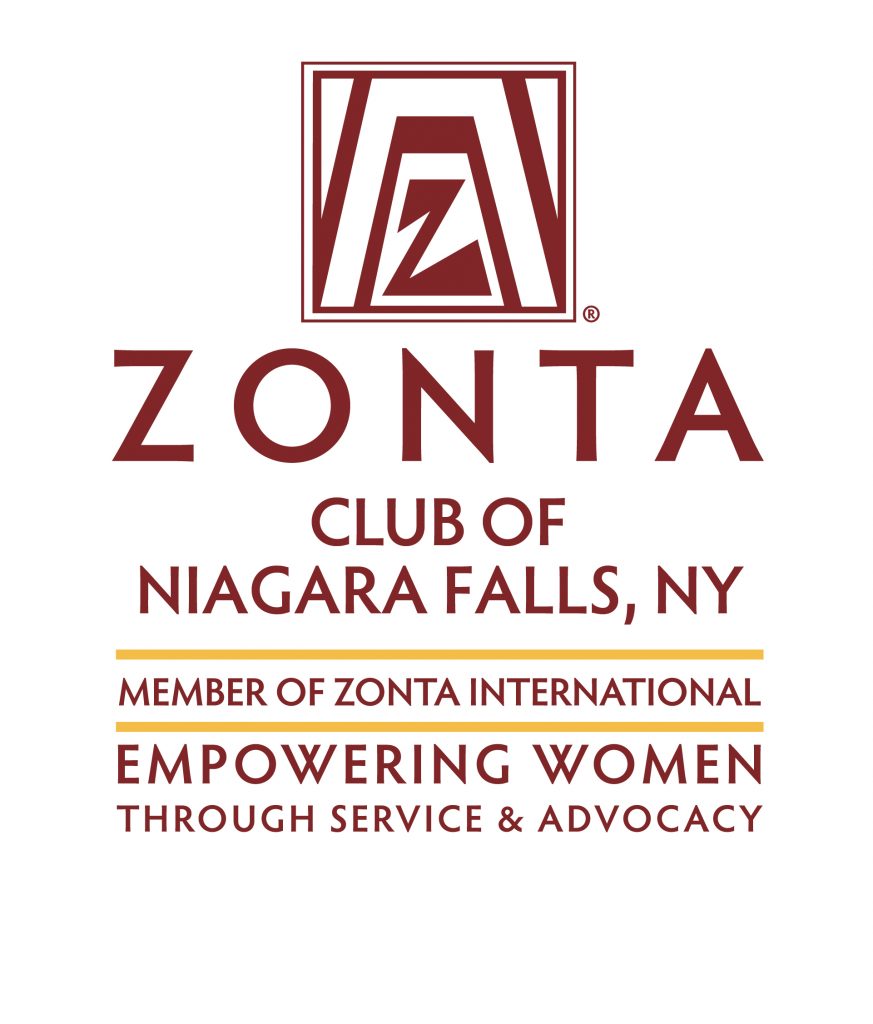 Madison earned a Bachelor's degree in Business Management from Niagara University in 2020 and expects to complete her Master's degree in Business Administration with a concentration in Strategic Marketing from Niagara University in January 2021.   She intends to pursue her Ph.D. in Marketing at the State University of New York – Buffalo in September 2021.  Madison's professional goal is to advocate for equality for women in business.  She eventually hopes to become a professor to teach marketing and ethics.
In addition to her academic accomplishments, Madison has a long track record of service to others. 
Served as a Kindergarten Student Aide while in high school, earning an award for over 100 hours of service in one year.

Selected as a Vincentian Scholar at Niagara University in recognition of service and academic performance.

Volunteered at St. Mary's Neighborhood Health Clinic, serving children and families as well as leading two fundraising drives.

Organized events to support senior citizens at the Health Association of Niagara County, Inc.
Thank You!
Sandy and I wish to extend a sincere thank you to the District 4 Awards Committee members who participated in judging the District 4 JMK Scholarship nominees and to all the clubs who submitted candidates.
 Committee Members
Jane Newman, Zonta Club of Kitchener-Waterloo

Marnie Piggot, Zonta Club of Oakville

Judy Powers, Zonta Club of Hamburg-Orchard Park

Brenda Ulrich, Zonta Club of Lockport

Alyce Van Patten, Zonta Club of Rochester
 District 4 Awards Committee Chairs
Beth Zak, Zonta Club of Three Rivers Pittsburgh North
Sandy Zeaman, Zonta Club of Corry