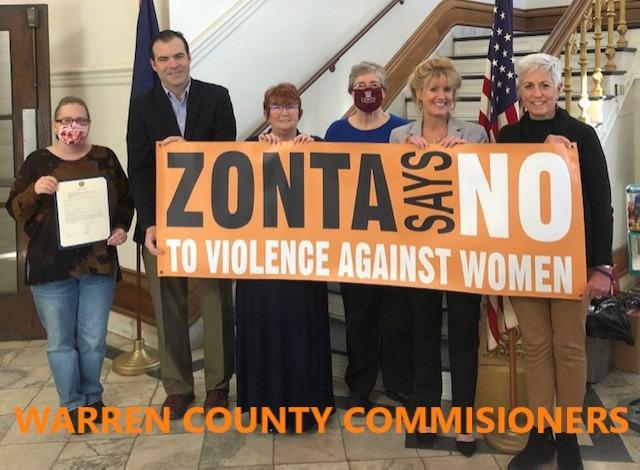 Warren Zonta has been participating in the 16 days of activism for the past several years. This year Zonta member Phyllis Wright wrote a letter to the commissioners stating that Warren Zonta wanted to expand participation and to educate the community about the 16 days of Activism
Warren Zonta members contacted organizations and businesses to educate them and to also take photos with our banner. The plan was to publish one FaceBook post each day of the 16 days. We had such a great response that we had 22 photos. We appreciate all the positive responses we have received.
The Zonta Club of Warren and the Warren County Commissioners have teamed up to send a mes-sage . "NO TO VIOLENCE AGAINST WOMEN."
The commissioner presented and approved a proclamation declaring Nov 25 through Dec 10 as "Zonta Says No to Violence Against Women, Warren, Pennsylvania."

Get Your Tickets for Zonta Warren's Annual Lucky Numbers Luncheon online or in person!