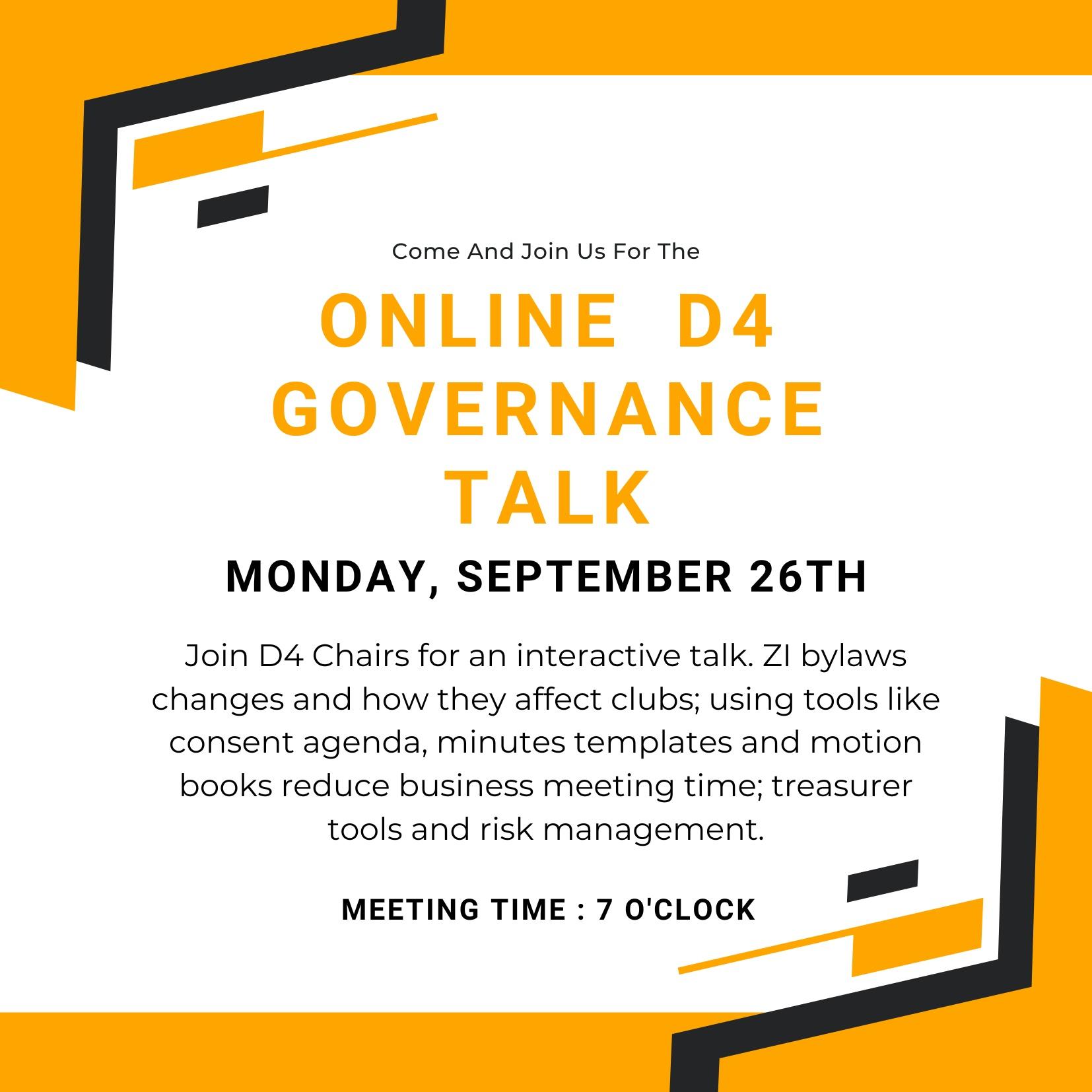 Join D4 Chairs for an interactive talk. ZI bylaws changes and how they affect clubs; using tools like consent agenda, minutes templates and motion books reduce business meeting time; treasurer tools and risk management.
Join the D4 Governing Team of
Kathleen Douglass, D4 Bylaws & Resolution Chair
Kris Fletcher, D4 Parliamentarian
Nancy Peacock, D4 Treasurer
D4 members register by logging into the D4 Members Only site.