Checkout Guelph's website and social media

Checkout Stratford's website and social media
Checkout Owen Sound's website and social media
Checkout Woodstock's website and social media

Area 1 Director Anita Gatti
Anita has been a member of the Zonta Club of Kitchener-Waterloo for 25 years.
I will work to advance the empowerment of women globally, my focus will be to help the leaders and members of Area 1 clubs to collaborate and share successes so that we can collectively be more effective in our service and advocacy work.
Checkout e-Club of Canada 1's website and social media
Checkout Hamilton's website and social media
Checkout Oakvilles's website and social media
Checkout Toronto's website and social media

Area 2 Director Faria Latif
Faria has been an enthusiastic and dedicated member of the Toronto club for six years.
Faria's committed to improving greater collaboration between the Clubs of Area 2 and increasing membership, participation of members, education about Zonta Rules of Procedure & Guidelines, nurture leadership through coaching and mentoring, help with Communication from International and District direction to Area Clubs. Assist Area Clubs dealing with challenges during Covid and possible changes post Covid – increased online and social media presence, creative fund-raising ideas, membership growth, and service projects.
Checkout Grand Island's website and social media
Checkout Niagara Falls, ON's website and social media
Checkout Niagara Fall, NY's website and social media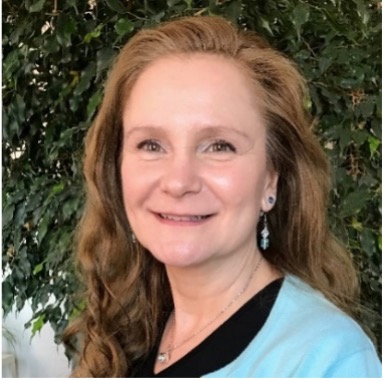 Area 3 Director Donna Monaco
Donna has been a dedicated member of the Zonta Club of Grand Island for five years.
Donna would like to build a team-oriented Area 3 to advance the objectives of Zonta International and to advocate for gender equality, and ending violence against women and girls is of local importance. Raising brand awareness and bringing these goals down to the local level is very important to keep Zonta top of mind and relevant in the twenty-first century.
Batavia-Genesee County, NY
Cheektowaga-Lancaster, NY
Checkout Buffalo's website and social media
Checkout Rochester's website and social media

Area 4 Director Lindsay Edwards
Lindsay has been a dedicated member of District 4 for seven years and is new to the Zonta Club of Batavia-Genesee County.
Lindsay would like to work so that members of clubs better understand the impact that ZI makes and how combining our talents and resources on a club, area, and district level will make us resilient in a rapidly changing future.  She will work to help bridge interconnectivity between clubs to create larger impacts and utilize member talents that may not exist in all clubs.

Area 5 Director Gretchen Copella
Gretchen has been a member of the ZC of Olean for 13 years.
Gretchen's goals are to advance the objects of Zonta International is to make sure that each member knows the goals and how each can play a role in achieving them.  For example, my work on the Olean club's advocacy committee provided me an opportunity to not only work on the poster project but for us to bring in speakers and take part in a community project that brought further awareness. On an international scope, I believe it is critical that members understand how situations such as the withdrawal of US Troops in Afghanistan will impact the women and girls that live in that country and what we can do to support them.


Area 6 Director - No Representative
Unfortunately, Area 6 does not have an Area 6 Director. Gretchen Copella has agreed to act as a link between Area 6 clubs and District 4. Contact [email protected] if you are a club member in District 4 Area 6 and wish to be an Area Director.