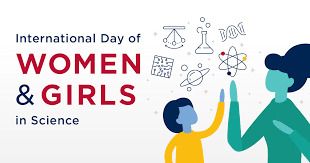 February 11th – INTERNATIONAL DAY OF WOMEN & GIRLS IN SCIENCE
The International Day of Women and Girls in Science is an annual observance adopted by the United Nations General Assembly to promote the full and equal access and participation of females in Science, Technology, Engineering and Mathematics fields.
This day allows us to focus on the achievements and successes of scientists, inventors and technologists who also happen to be women. Spotlighting the contributions of female scientists and researchers allows for better representation of the STEM field.
Things your club can do:
Invite a young woman involved in science or technology to speak at your club
Have your club promote and offer a Zonta Women in Stem Scholarship