Pictured from left to right: Deb Piotrowski, Beth Jermain, n.a., Roberta Anderson, Laura Corey, Roz Newton, Jean Schrader, Diana Butcher, Bonnie DeJoy, and Mayor Eddie Sundquist.
During the 16 Days of Activism in the fall of each year, all Zonta clubs and districts, including the Zonta Club of Jamestown, are encouraged to take part in the Zonta Says NO to Violence Against Women campaign and to take local, national, and international actions to influence the creation and implementation of laws, as well as change gender-based attitudes and behaviors to end violence against women.
The 16 Days of Activism take place from November 25, the International Day for the Elimination of Violence against Women, to December 10, Human Rights Day.
This year the local club enlisted the help of Jamestown Mayor Eddie Sundquist to help spread the word.  He issued a proclamation for the 16 Day of Activism and posed with members of the club outside the Salvation Army of Jamestown. The club also set up displays in area libraries, displayed yard signs, and decorated a tree in Baker Park.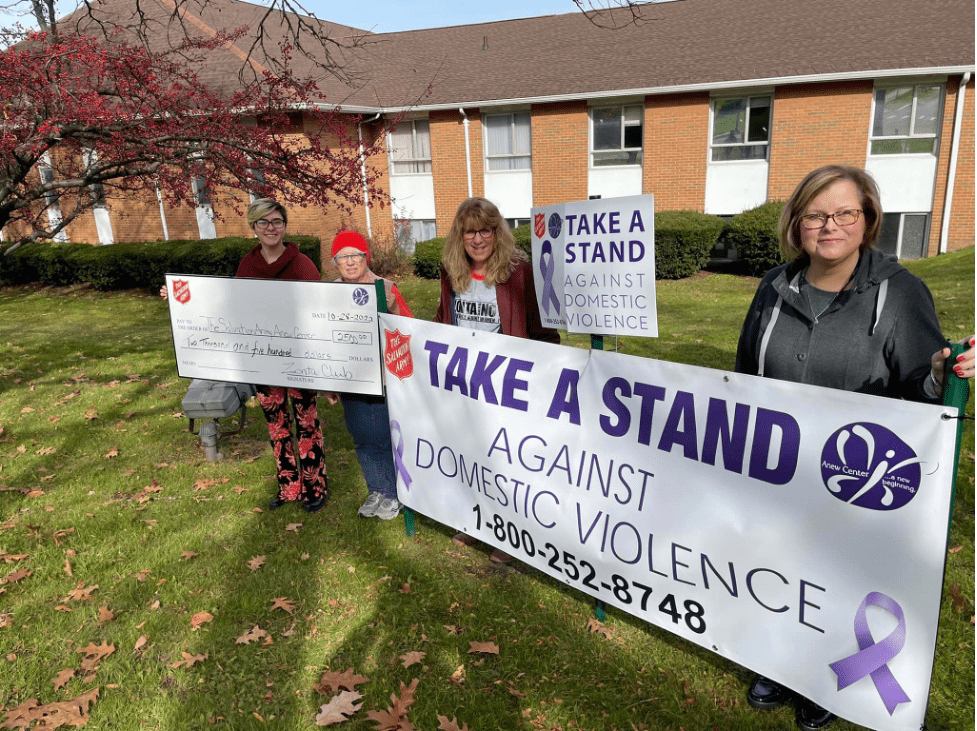 Pictured are Zontians Mary Rappole and Beth Jermain, and representatives from the Salvation Army/ANEW Center.