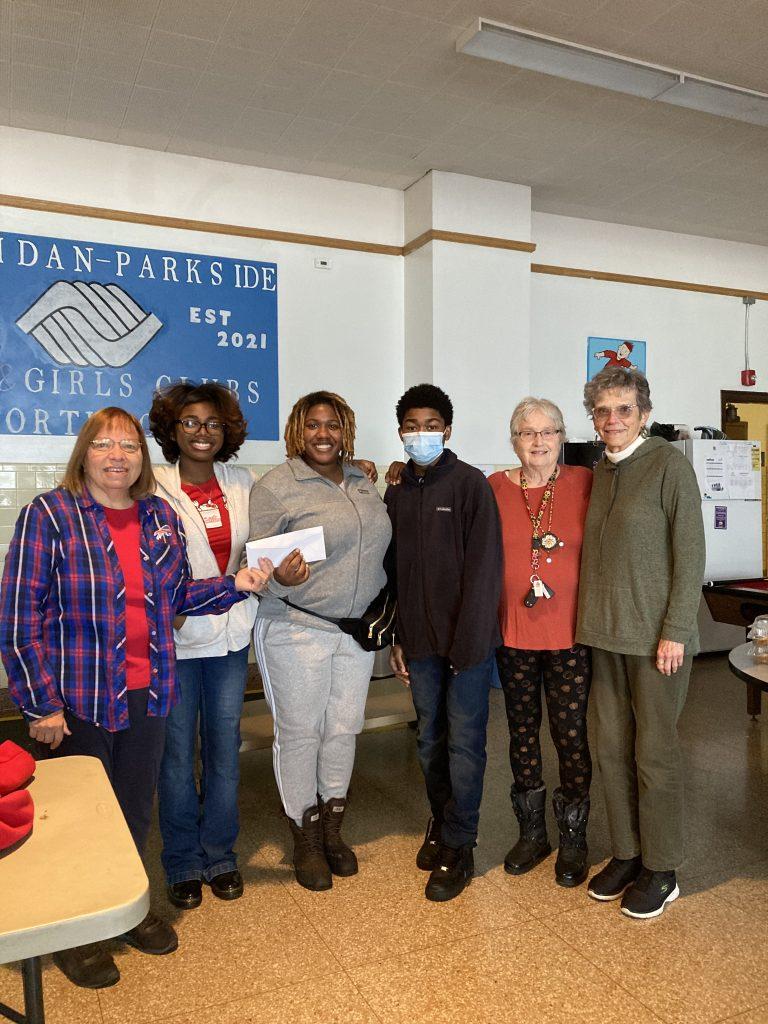 RECENT AWARD RECIPENT VOLUNTEERS WITH ZONTA MEMBERS
The Zonta Club of Kenmore was delighted to welcome its most recent Women Returning to Work Awardee as a fellow volunteer on Thanksgiving morning at Kenton Meals on Wheels.   She and her two children joined Kenmore Zonta members, as well as many other volunteers, in packing and delivering almost 900 meals to the community. 
The Zonta Club of Kenmore presented this award to Simone Gayle so that she will be able to proceed with her educational goals to provide a better life for herself and her family.  Simone is enrolled at SUNY Mohawk Valley Community College in Health Information Technology. Her ultimate goal is to receive her Bachelor's degree in Health Information Management at SUNY Poly Tech.  Simone is very appreciative of Zonta's assistance and was pleased to be able to give back as a volunteer on Thanksgiving.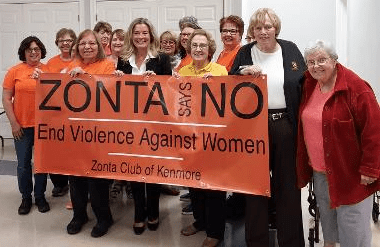 Kenmore's 16 Days of Activism