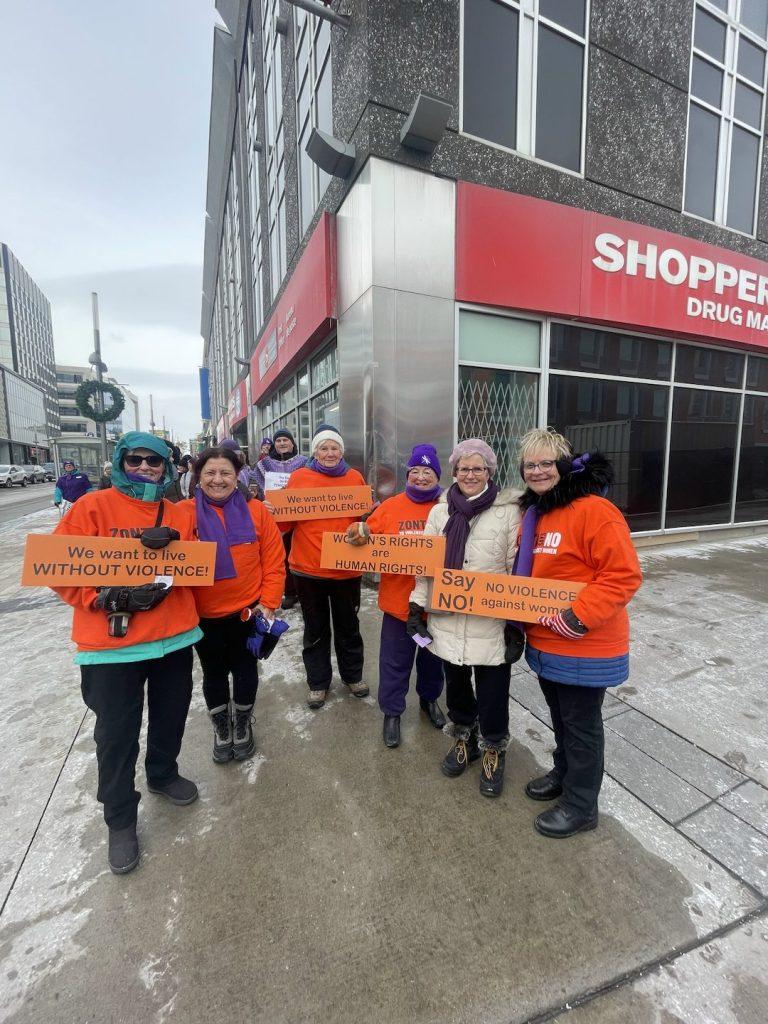 Advocacy - 16 Days of Activism
In recognition of the 16 Days of Activism Against Gender-Based Violence, the Zonta Club of Kitchener-Waterloo is supporting agencies who are providing direct services to women in our community who have experienced violence.  On Saturday, November 19, Team Zonta joined in the walk organized by Women's Crisis Services Waterloo Region:  Voices Empower: Walk to Break the Silence.   The walk brought in more that $42,500 to support the women who escape violence by accessing accommodation and services at the three community homes.   Over 160 people participated in the walk in spite of the very cold day.  Team Zonta was the top fundraising team.  As well, Zonta member Cathy Wordley won the draw among the top fundraisers.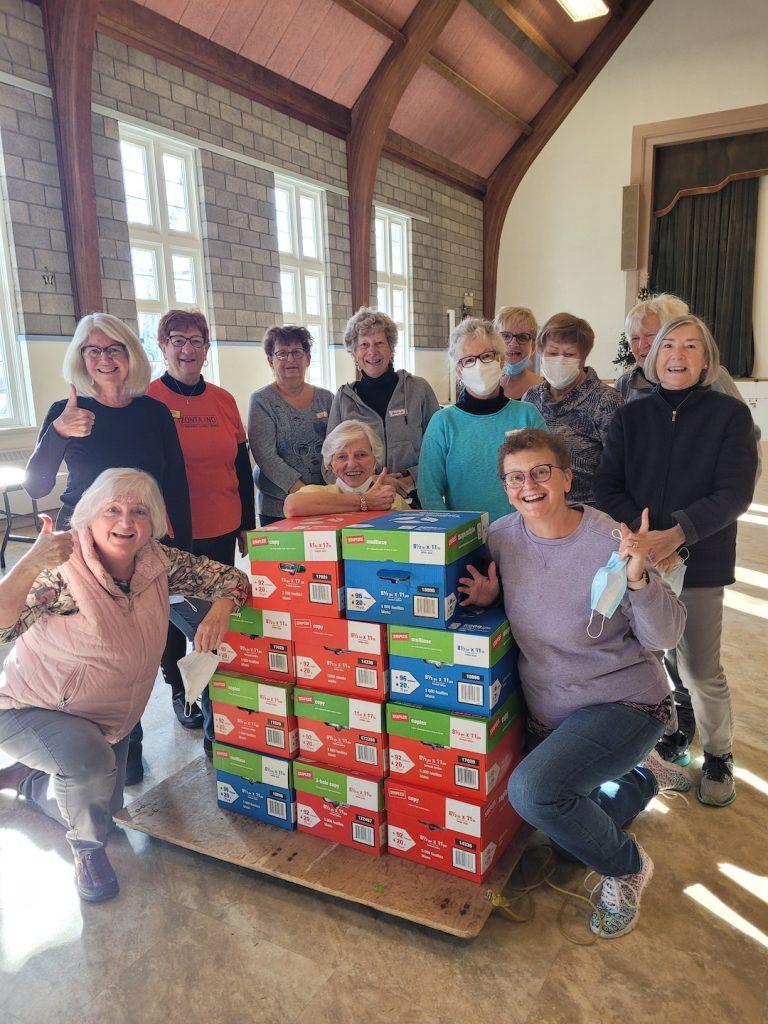 Service - Birthing Kits
On November 26th, the Zonta Club of Kitchener Waterloo completed their 26th birthing kit assembly, with 1,100 kits assembled by members and friends. To maintain social distance, all the supplies were prepped by members at their homes ahead of the assembly, and 14 people were present to assemble the kits.
1,000 will be delivered to their partner World Vision Canada and shipped worldwide where requested (and they have a waiting list of countries for them) and 100 to local physicians working with Doctors Without Borders.