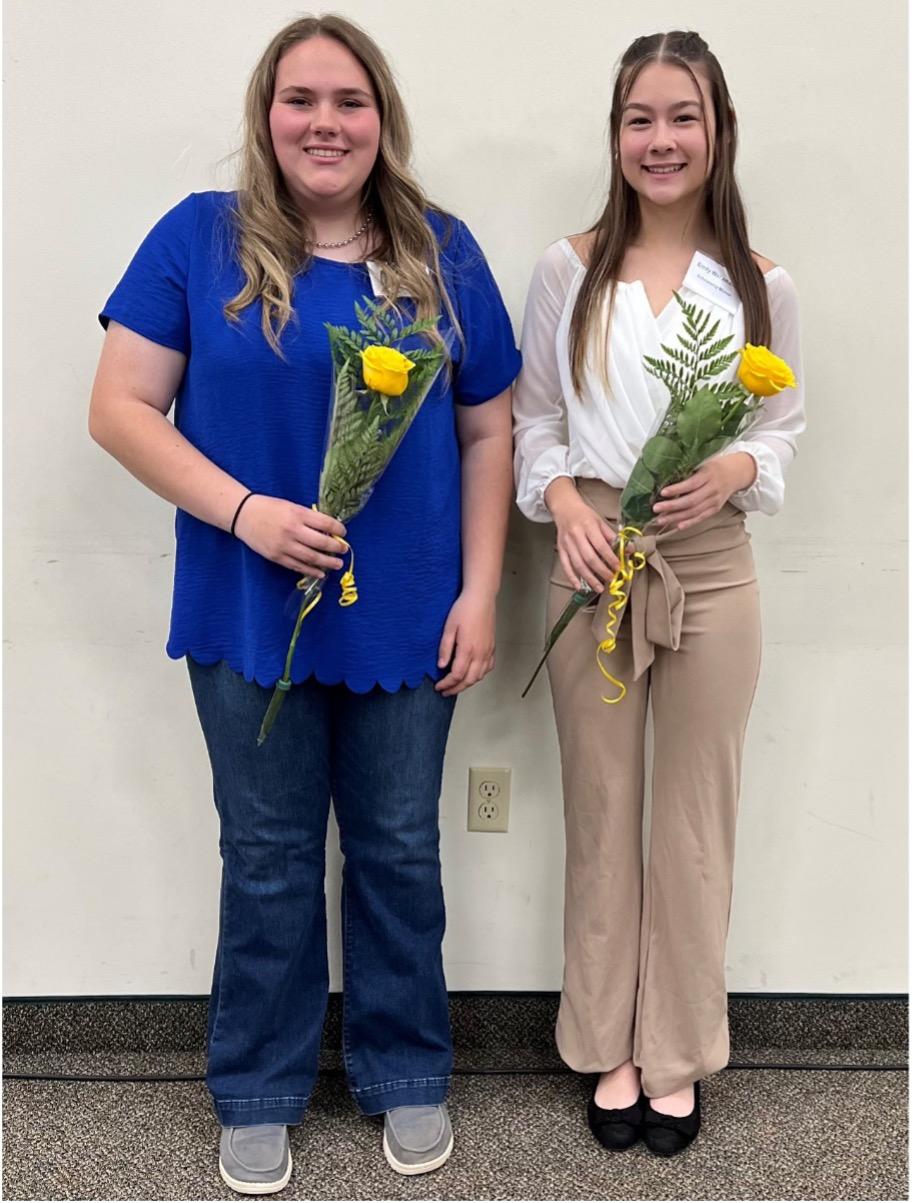 Pictured are scholarship winners Lydia Covert (left) and Emily Wakamatsu (right).
The Zonta Club of Jamestown presented its annual scholarships at the club's April Program Meeting. 
Furthering the club's efforts to build a better world for women and girls, five area female students received $1000 scholarships from the club.  Lydia Covert, a senior at Southwestern High School received the Nell Newton Award. This award goes to a young woman pursuing a business career. She will study at Hawkeye Community College in Waterloo, Iowa.  Emily Wakamatsu, recipient of the Mary Bargar Award, will graduate from Frewsburg High School and continue her studies at SUNY Fredonia. Gabriella Domenico of Fredonia High School, another recipient of the Mary Bargar Award, will also attend SUNY Fredonia. 
The Mary Bargar Scholarships are awarded to young women planning on professional careers.  The Zonta Club also funds scholarships through The Chautauqua Region Community Foundation.
The following scholarships were awarded:
Hannah Sullivan at SUNY Buffalo and Shantell Phelps at SUNY Fredonia each received the Verna Nelson Scholarship.  This scholarship is awarded to a woman entering her 3rd or 4th year of undergraduate studies. 
Kaitlyn Seaholm at University of Buffalo received the Anne Crowe Scholarship.  This scholarship is presented to a woman who is returning to school after an absence. 
For more information about the Zonta Club of Jamestown, visit the website: zontajamestown.org